The Quadroon and the Dove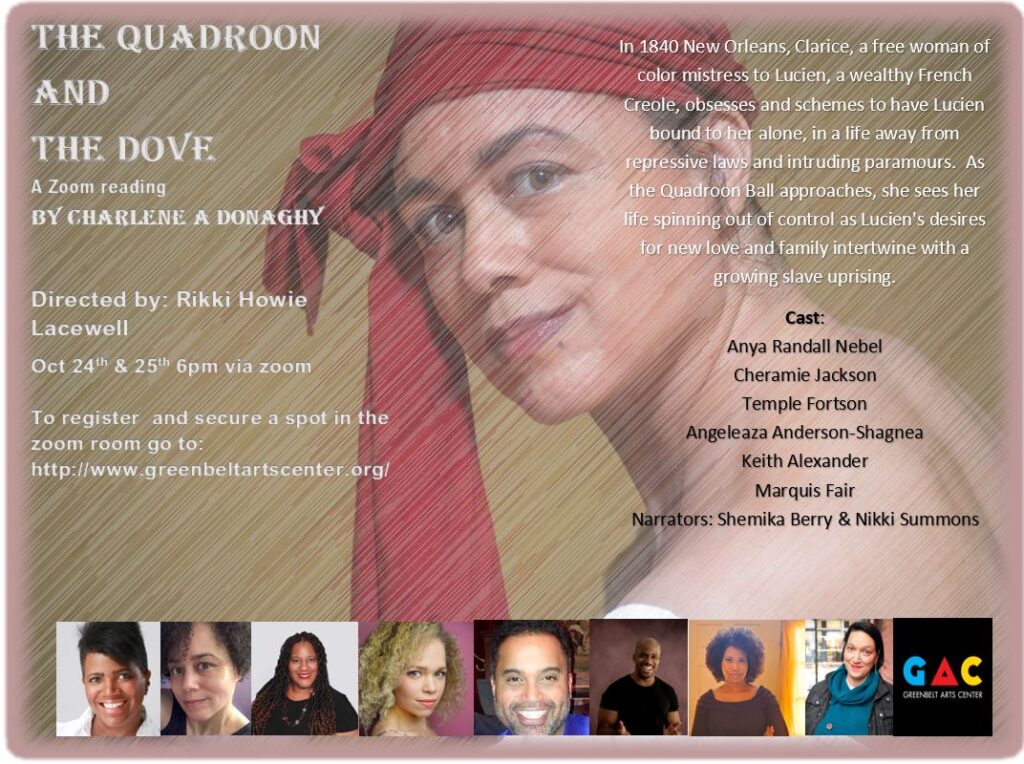 by Charlene A. Donaghy
directed by Rikki Howie Lacewell

2 Live Online Performances
Saturday, October 24 at 6pm & Sunday, October 25 at 6pm
The live performances will be offered free, but will not be recorded for future viewing, so don't miss it!
Greenbelt Arts Center presents a workshop reading of The Quadroon and the Dove, a new work by Charlene A. Donaghy. This play is in preparation for its Off-Broadway debut.
In 1840s New Orleans, Clarice, a free woman of color mistress to Lucien, a wealthy French Creole, obsesses and schemes to have Lucien bound to her alone, in a life away from repressive laws and intruding paramours. As the Quadroon Ball approaches, she sees her life spinning out of control as Lucien's desires for new love and family intertwine with a growing slave uprising.
To register to attend a performance, please fill out the form at this link and the Zoom information will be emailed to you. We are asking a suggested donation of $10 to help support our continuing efforts to provide theater to Greenbelt and the larger community; please click on Donate and select "Support Online Shows."