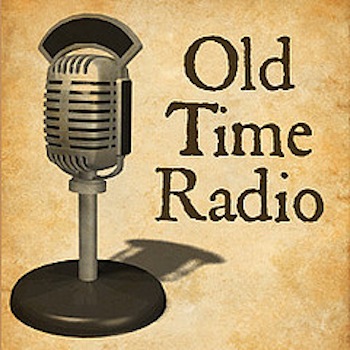 GAC's Old Time Radio Series 
Directed by Rikki Howie Lacewell
Greenbelt Arts Center is proud to present our monthly series of new performances of radio dramas from the past.
All performances are free. We are asking that you consider making a donation to help support our continuing efforts to provide theater to Greenbelt and the larger community; please click here and select "Support Online Shows."
Sterling Detective – Boston's Lone Wolf Terror
Is it Johnny Dollar? The Green Hornet? Or maybe Mighty Mouse?….No, it's a suave gentleman burglar having fun rather uniquely in Boston.
Featuring Dan MacMillan, Sarah Kezman, Tricia Pisarra, Jeff Poretsky, Jo Rake, and Nyah Clay
Directed by Rikki Howie Lacewell
The electronic Logic sets are working well and then… Logics began doing everything for their users — and doing it too well.
Featuring: Mel Gilpin, Stu Fischer, Zoe Northrup, Dan Macmillan, Jackie Youm, Jeff Poretski, Patrick Pruitt, Jack B Levine, and Jill Vanderweit
Direction, Sound, and Editing by Rikki Howie Lacewell
Agatha Christie's The ABC Murders
Cast: Amanda Jones, Jackie Youm, Michael Wong, Carly Brownstein, Mel Gilpin, Alan Brownstein,  Pamela Northrup,  Paul Jordan, Felicity Misse-Ekwa, Miriam Lemus
Direction/Sound/Placards: Rikki Lacewell
The Black Museum: Four Small Bottles
Cast: Sarah Baczewski,  Allison Mollenkamp, Stu Fischer, Rob Glass, Steven Rosenthal, Sean Laraway, Rikki Howie, Jill Goodrich, Sandy Kozel, 
Direction/Sound/Placards: Rikki Lacewell
The Green Hornet – The Ghost Who Talked Too Much
Streamed LIVE June 19
Cast: Wes Dennis, Matthew VanNostrand-Young, Rachel Brightbill, Pamela Northrup, Sean Laraway, Michael Wong, Rob Glass, Jennifer Thomas, Shamar Martin, Ken Littlefield, Penny Martin, and Allison Mollenkamp
Foley Arts and Sound Design: Kenneth L. Waters, Jr.
Costume and Hair Consultation: Shemika Renee
Directed by Rikki Howie Lacewell
Columbia Workshop – Now Playing Tomorrow
Cast: Scott M Sanders, Aileen Kroll,  Alfredo Goyburu, Priyah Goff, Tillmon Figgs, Heidi Toll, Penny Martin, Hunka Alexandra, Olivia Nickel, Quenzel Goff, Mikki Barry
Direction/Sound/Placards: Rikki Lacewell
Cast: Erin Klarner, Ezra Pitts, Bob Singer, Kris Northrup, Jack Downs, Dan Awkward, Dave Buckingham, Joseph Mariano, Pamela Northrup, Jim Adams
Director/Video Editing… Rikki Lacewell
The Shadow – The Silent Avenger
Cast: Jill Goodrich, Josh Mooney, Erin Klarner, Stuart Fischer, Kris Northrup, Leslie Kekuewa, Lauren Tobiason, Jacklyn Todman, Cate Krage, Priyah Goff
Director/Video Editing: Rikki Lacewell
Mystery in the Air -The Mask of Medusa
Cast: Jeff Shaumeyer, Peter Colarco, Sarah Baczewski, Eleanor Colarco, Penny Martin, Rachel Brightbill, Mary Suib, Jacklyn Todman
Director/Video Editing: Rikki Lacewell
Fibber McGee and Molly – Valentine Candy
Cast: Amy Kraft, Aria Renee Curameng, Nancy Linden, Stephen Foreman, Neil Twohig, Shamar Martin, Jim Adams, Jim Pasquale, Mark Granfors-Hunt
Director/Video Editing: Rikki Lacewell

Lights Out – The Locked Room Mystery
Cast: Jeff Poretsky, Scott Sanders, Jeff Shaumeyer, Joy Gerst, Melissa Broy Fortson, Jim Adams
Director/Video Editing: Rikki Lacewell
Five Minute Mystery – The Oversight Case
Cast: Suzette Agans, Andrea Trent, Sandra M. DeRocha, Lynwanda Coates, Jim Adams
Director/Video Editing: Rikki Lacewell
Columbia Workshop – Rossum's Universal Robots
Cast: Mayumi Griffe, Bob Singer, Carey Bibb, Jean Fiumara, Evan Carrington, Lauren Tobiason, Colleen Robinson Miller, Jennifer Serra, Nikki Arbiter-Murphy, Lydia West, Lauren Lowell, Shamar Martin, Jim Adams
Director/Video Editing: Rikki Lacewell
Cast: Sandy Irving, Kris Northrup, Carey Bibb, Maeve Ballantine, Jenna Jones, Laura Adams, Sarah Baczewski, Jim Adams
Director/Video Editing: Rikki Lacewell
Cast:Nikki Arbiter, Mark Granfors-Hunt, Amy Kraft, Carey Bibb, Jenna Paradis, Kris Northrup, Shamar Martin, Jim Adams
Director/Video Editing: Rikki Lacewell
Five Minute Mysteries – My Pal Patsy
Cast: Jim Pasquale, Penny Martin, Roy Peterson, Shemar Martin, Sandy Irving, Jim Adams
Director/Video Editing: Rikki Lacewell
Five Minute Mysteries – Death Calls at Dinner
Cast: Maeve Ballantine, Shamar Martin, Roy Peterson, Amy Kraft, Penny Martin, Jim Adams
Director/Video Editing: Rikki Lacewell
Cast: Lindsey June, 

Emily McGee,

Penny Martin, Rowena Winkler, Kris Northrup, Erin Klarner, Ivan Davila, Amy Tucker, Shemika Renée
Director/Video Editing: Rikki Lacewell
Suspense – The Night Before Christmas
Cast: Jim Adams, Mara Rosenberg, Aurora Dennison, Penny Martin, Amy Tucker, Shemika Renée, Rowena Winkler, Kris Northrup, Erin Klarner, MarQuis Fair, Emily McGee
Director/Video Editing: Rikki Lacewell