To Audition for any listed GAC Production below
Please see the individual show listing for specific information, but feel free to print and fill out our audition form in advance to bring to your audition. (Copies will be available at auditions as well.) All productions are required to follow the GAC Audition policy. If you feel that there has been an issue or violation of this policy, please contact VP of Programs Pamela Northrup to address the situation.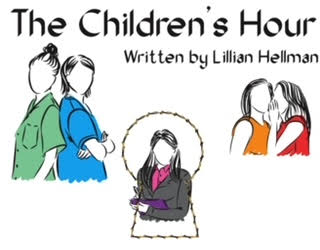 The Children's Hour, which premiered in 1934, was a professional success for the playwright, Lillian Hellman.
Set in a private school for girls, the play explores how lying, bullying, and the insidious effect of slanderous innuendo can upend plans and lives.
Auditions will be held at the Greenbelt Community Center, located at 15 Crescent Road, Greenbelt, MD, 20771.
Those auditioning should arrive on Thursday, March
23, at 7:00 p.m. and on Saturday, March 25, at 2:00 p.m.
Auditions will consist of cold readings from the script.
Callbacks, if necessary, will be held on Monday,
March 27, at 7:00 p.m.
NOTE: Auditions will only be held for the roles described below. The Children's Hour was to have been performed at GAC in 2020 and was fully cast. We are auditioning to fill roles for which actors could not return.
Call the producer, Malca Giblin, at 301-864-3060, for more information.
Karen Wright
(20s-30s)

– One founder of the Wright-Dobie School. She has a casually warm and
pleasant manner that the girls in the school respond to and respect.
Mrs. Lily Mortar

(40s-60s)
– Martha's aunt is "a woman of a certain age," 45 or older. She is
a failed actress, "helping" at the school for the time being. She is over the top in
appearance and manner.
Dr. Joseph Cardin
(20s-30s)

– He has several ties to the school: he is the school doctor; his
aunt is one of the school's prime patrons; his cousin, Mary, attends the school; and
he is engaged to marry Karen Wright.
Mary Tilford

(must be able to play a 12-14-year-old girl)
– Mary is a headstrong girl whose behavior strongly influences the
behavior of the other girls and creates problems for the school.
Peggy Rogers, 
Catherine &
Lois Fisher, 
Evelyn Munn, 
Helen Burton,

Rosalie Wells (must be able to play 12-14-year-old girls)
– Students at the Wright-Dobie School. They are, to varying degrees,
subject to Mary's influence. One of the girls will also play the
Grocery Boy
who
makes deliveries to the school.
Characters who are already cast include:
Martha Dobie
– Described as a nervous, high-strung woman, and one of the founders of the
Wright-Dobie School. She is about the same age, 28, as Karen Wright.
Mrs. Amelia Tilford
– Mary's grandmother and Dr. Cardin's aunt and an early supporter of
the school. She wields a lot of influence.
Agatha
– She is Mrs. Tilford's long-time maid. She knows Mary's ways and won't make
allowances for her behavior.
PERFORMANCES : May 19th – June 3rd, 2023
Casting and Audition Policy
As part of our ongoing effort to be an inclusive and welcoming space, the Greenbelt Arts Center requires that all productions follow our audition and casting policy, which can be found in full here.  Production teams are not to limit casting choices unless a script specifies that an actor portraying that character must fit a specific demographic (ex. August Wilson's plays, Lynn Nottage's Sweat, the musical Hairspray.)
GAC will work with actors to accommodate needs within our capabilities as a non-profit organization, and is always open to suggestions about how we can improve the experience for all volunteers.
Watch this space for future audition opportunities!