Visual works by featured artists can be viewed on the walls of the Lobby
when the Greenbelt Arts Center is open for performances
&
by arrangement with the Gallery Manager, Linda Thompson (Linda.Thompson@greenbeltartscenter.org)
COME FOR THE ART … STAY FOR THE SHOW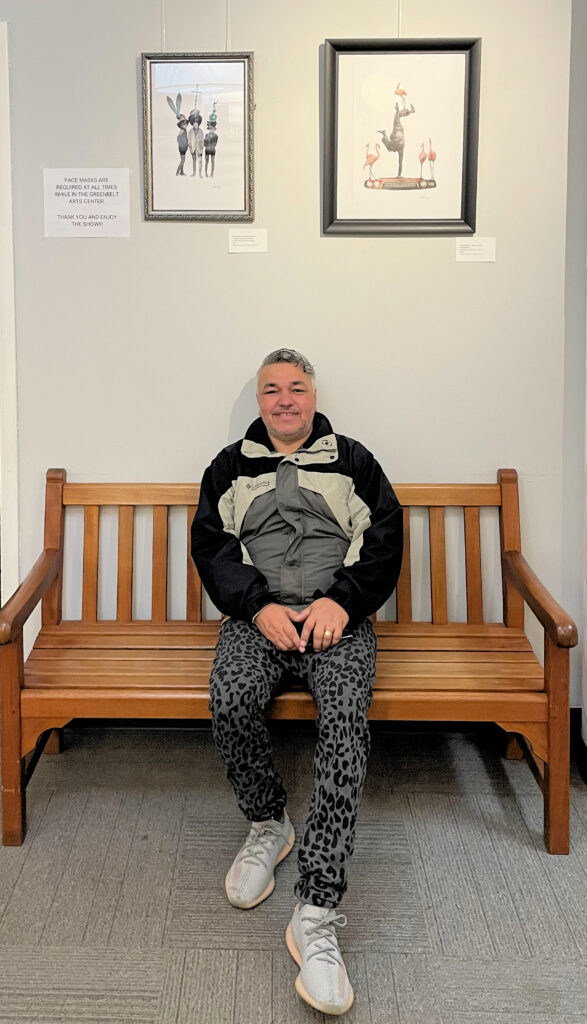 ABOUT THE ARTIST :
BRAZILIAN + MARYLANDER
Marcos da Silva was born & raised in Rio de Janeiro, Brazil & moved to Maryland in 2005.
Self taught, he was inspired by seeing other artists' work.
In 2019, Marcos, who is left-handed, picked up a pair of scissors, paper, magazines & glue started cutting & composing his artworks. He has showcased his art via flea markets & street festivals.
COLLAGE ARTIST
His art conveys modern ideas through the use of recycled media, which at times makes people stop, think & enjoy. He assumed the artist name of "MeAmoderno".
For more of his art, follow him on Instagram at :