The Rude Mechanicals
in residence at the Greenbelt Arts Center present: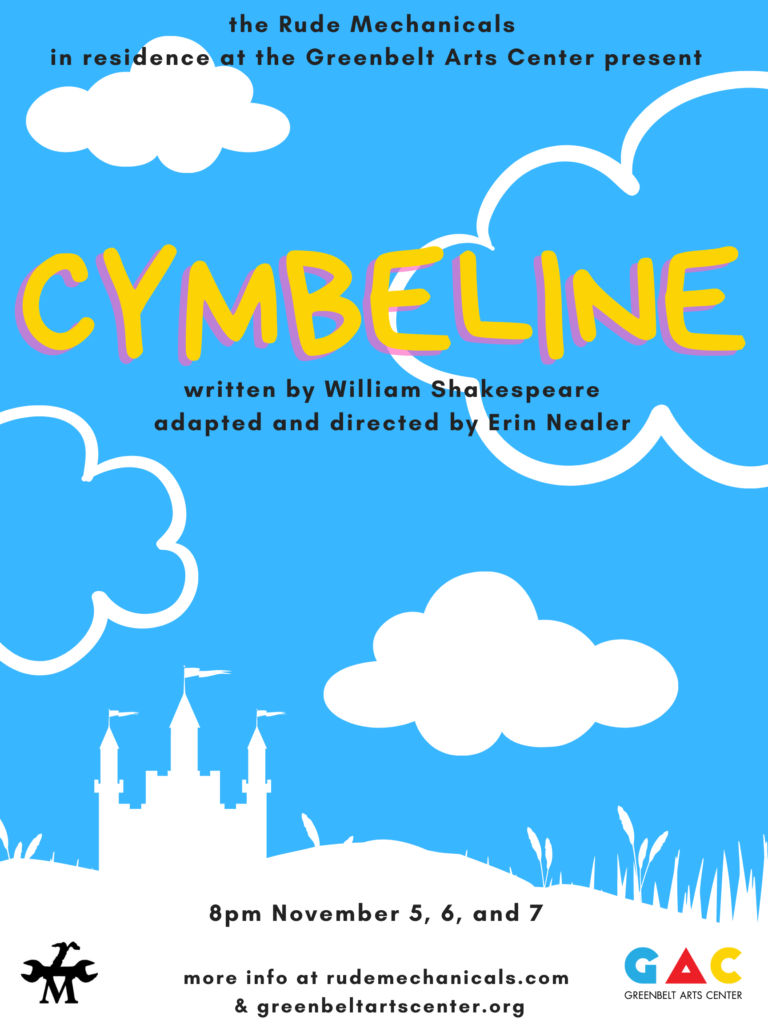 by

William Shakespeare

adapted & directed by 

Erin Nealer

Performances Live in Person
Friday, Saturday and Sunday, November 5-7, 2021 at 8pm each night.
(Note that the final performance will be Sunday at 8pm; there is no matinee.)
Tickets: $24 General Admission; $22 Senior/Military;   $12 Child/Student.
Tickets are available only on-line

$5 discount code: "reopen"
To celebrate our return to in-person theater with Cymbeline, GAC is offering a $5 discount.
Use the code "reopen" to get $5 off on up to two tickets per household.
Welcome back and enjoy the show!
To help support our continuing efforts to provide theater to Greenbelt and the larger community please click on Donate.
Cymbeline is a classic fairytale, complete with a wicked stepmother, long-lost brothers, a princess in disguise, a prince in exile, true love, and a war brewing in the background. Cymbeline is the only Shakespeare play that the Rude Mechanicals have never performed – until now!