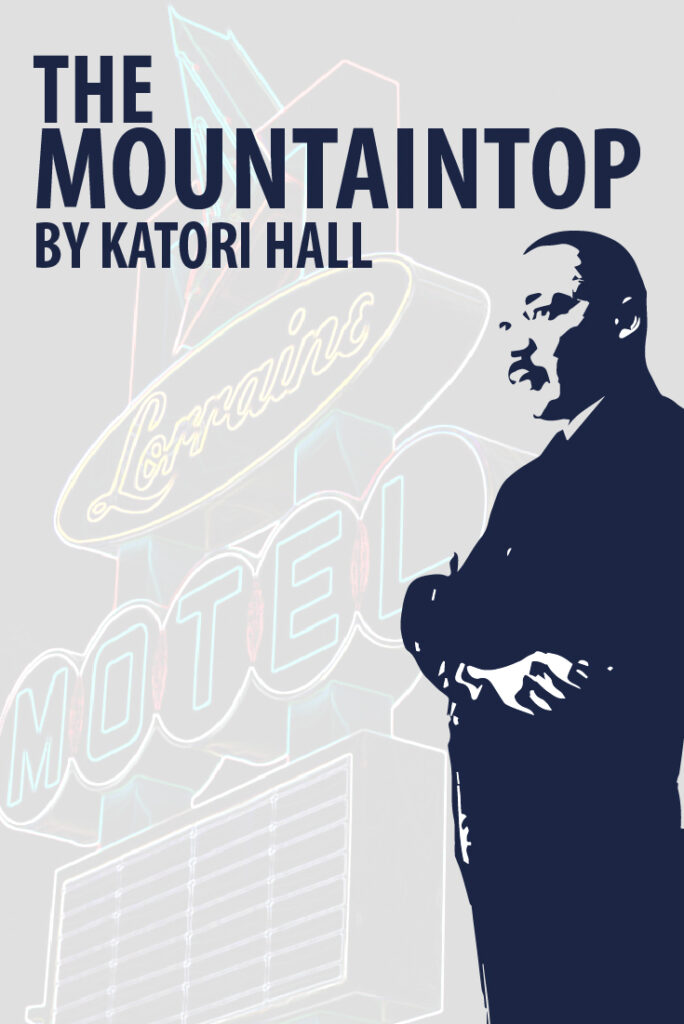 The Mountaintop
by Katori Hall
directed by Rikki Howie Lacewell
produced by Pamela Northrup
Featuring Lydia West and Ryan Willis
April 14 – April 29, 2023
Fridays and Saturdays at 8pm, Sundays at 2pm.
Tickets:
$24 – General Admission
$22 – Senior/Military* 
$12 – Child/Student* 
A gripping reimagination of events the night before the assassination of the civil rights leader Dr. Martin Luther King, Jr. On April 3, 1968, after delivering one of his most memorable speeches, an exhausted Dr. King retires to his room at the Lorraine Motel while a storm rages outside. When a mysterious stranger arrives with some surprising news, King is forced to confront his destiny and his legacy to his people.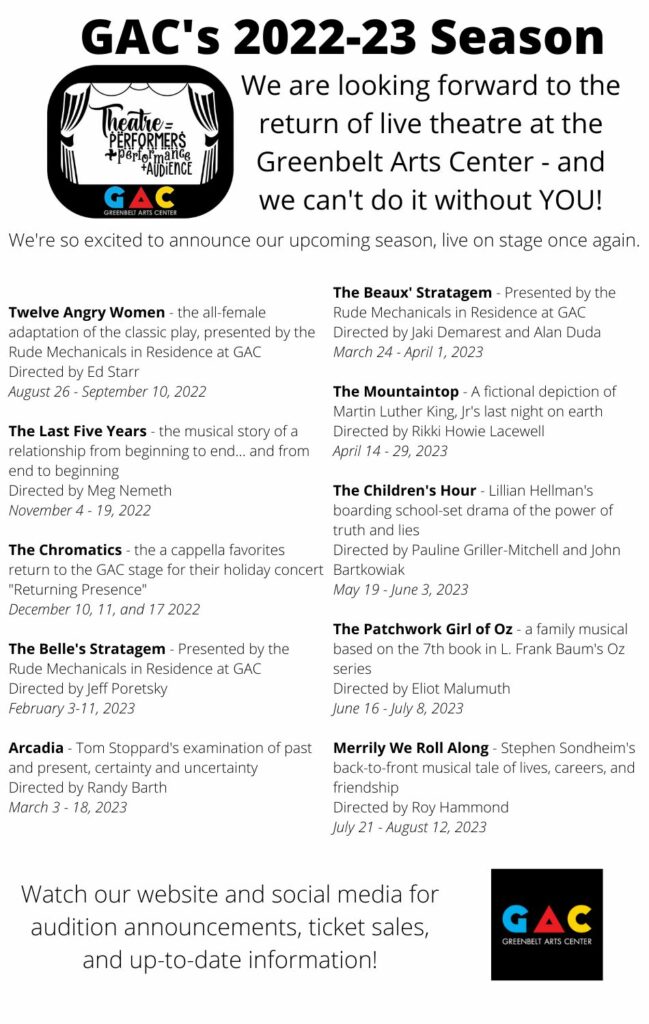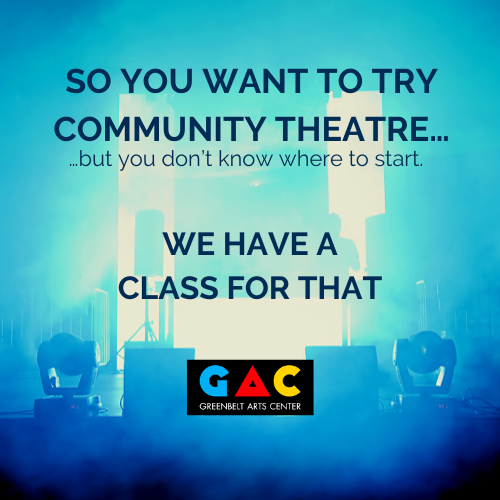 Introducing our Skills Classes
One of the big stumbling blocks for a lot of people who would like to volunteer in community theatre is feeling like they just don't have the knowledge needed. So, we will be presenting a series of free seminars to help with just that – running lights or sound, stage management, even auditioning!
Keep an eye on this space for signups for future planned sessions:
October 16, 2022 – Speed Dating – Connecting Producers and Directors with How To Submit a Proposal
November – Be the Boss! Stage Management 101
February – Visual Arts on Stage – Scenic and Lighting Design
Please note that these will be IN-PERSON events, and will require proof of vaccination against COVID-19, and all participants will need to wear masks the entire time they are in the facility.
If you have any questions, please contact VP Programs Pamela Northrup.