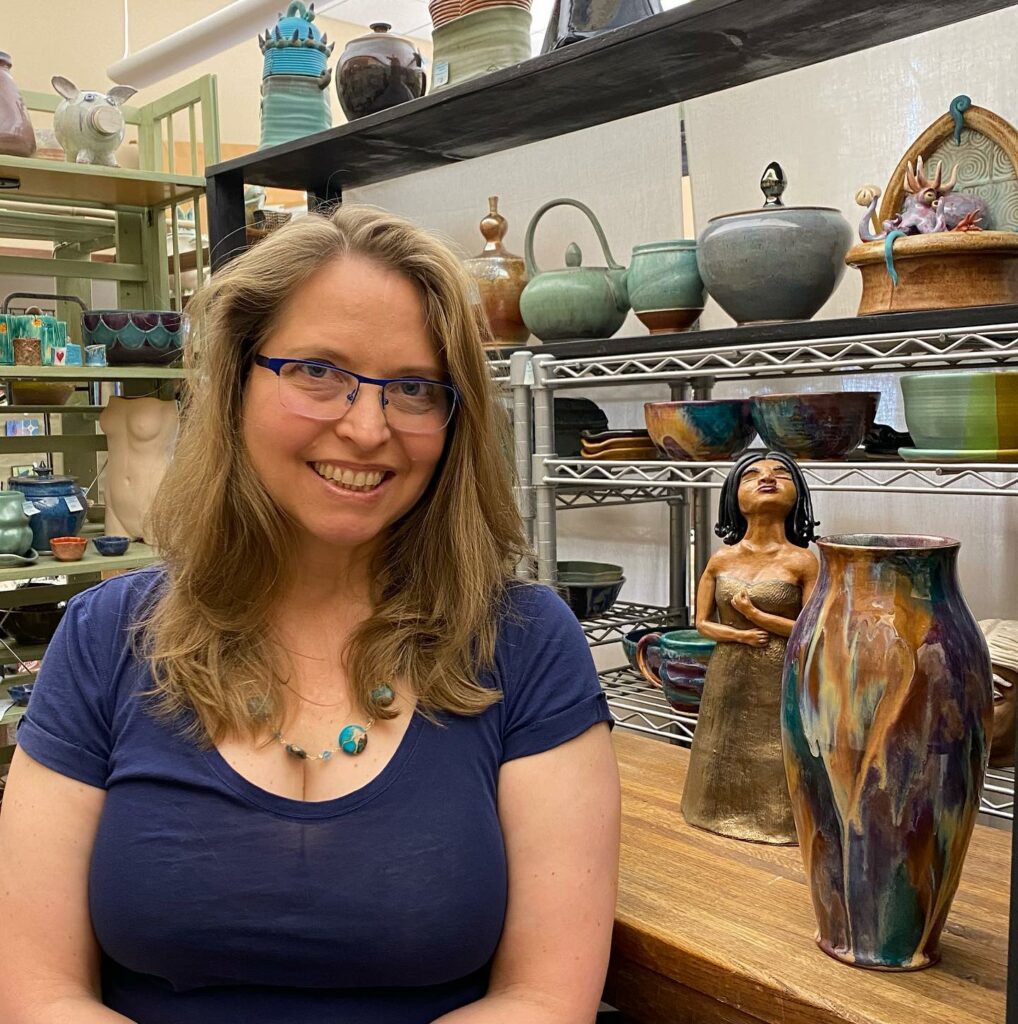 ABOUT THE ARTIST

Gina Mai Denn is an Artist in Residence at the Greenbelt Community Center who teaches ceramic art for the city.
She teaches wheel classes and kid's clay classes.
She graduated from Alfred University in 1990 with a Bachelor of Fine Arts.
She enjoys exploring different projects in clay and rarely makes the same thing twice. She is interested in beauty and form.
She lives in Greenbelt with her husband and also enjoys rock climbing, biking, hiking, animals, nature, and travel.
For more information or to discuss a purchase, send an email to gina.mai.denn@gmail.com