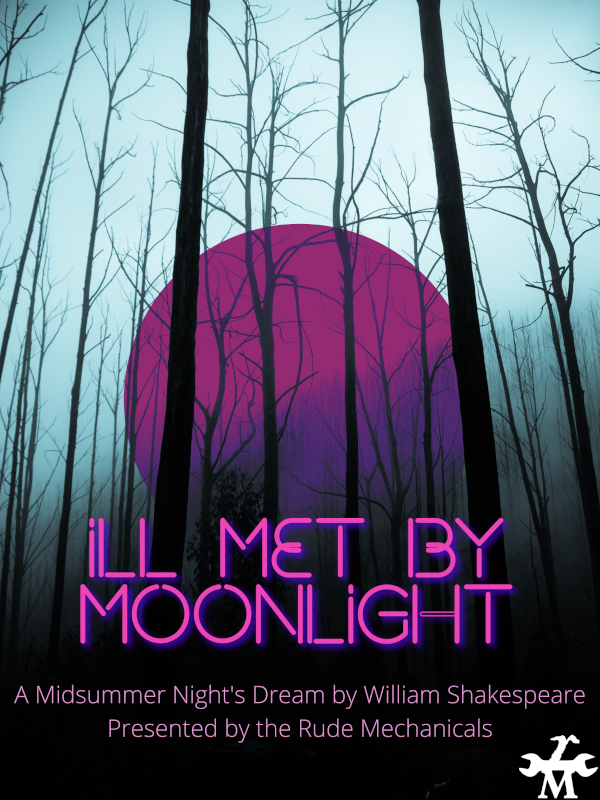 The Rude Mechanicals
in residence at the Greenbelt Arts Center present:
iLL Met by Moonlight
An adaptation of A Midsummer Night's Dream, by William Shakespeare
Directed by Joshua Engel
August 25 – September 9, 2023
Fridays and Saturdays at 8pm; Sundays August 27 & September 3 at 2pm.
*** Please note that masks are required for the
audience at the September 3 matinee only. ***
$24 – General Admission
$22 – Senior/Military*
$12 – Child/Student*
* ALL DISOUNTS require an ID. Senior (60+); Student (under 23), Child (under 13 with adult)
Inspired by Tolkien and Susanna Clarke, we're putting on a darker version of Midsummer. The woods of Athens are a Perilous Realm, where people go in and come back changed… or not at all.