Greenbelt Arts Center By-Laws Revision Passed!
At the October 2021 General Membership Meeting, the Membership, by unanimous vote, approved this revision to the By-Laws of the Greenbelt Arts Center, effective as 17 October 2021. 
To help in understanding the content of and purpose for the revised By-Laws, we are providing this Explanatory Guide to the Revision.
COVID-19 STATUS
As Greenbelt Arts Center begins to allow in-person programming once again we will continue to comply with our COVID-19 Reopening Plan.  In order to insure the safety of our volunteers and patrons to the best of our ability,  here's what you need to know about seeing a live show at GAC:
Please purchase your tickets online in advance – we cannot support door sales at this time.

Due to the ongoing pandemic, GAC will refund tickets for any reason.

In order to enter the facility, you will need to show a paper or digital proof of vaccination card at the door and an ID with matching name. Please have your documents (ID, proof of vaccination) ready.

For those unable to be vaccinated, we are very sorry that you cannot participate at this time and we look forward to a time when a vaccination is no longer required for entry.

You will be required to wear paper or cloth masks in all areas of the facility, at all times. You must wear a mask even if you have been vaccinated against COVID-19.

All people entering/exiting the building will sign in and out to support contact tracing activities. We have a QR code sign that anyone can easily scan or a sign-in if you don't have a smartphone.

GAC will employ a limited (<50%) seating plan for this performance. An usher will seat you/your party in a manner to ensure social distancing.

GAC will not provide concessions during performances and patrons are encouraged to go outside if they need a snack or beverage. Everyone is encouraged to exit the building after a performance, rather than congregating.

Please cover mouth and nose with tissue when coughing or sneezing.

Please use social distancing when in the facility, to the extent possible (for example, when queuing for the restroom).

GAC's Old Time Radio Series
Boston's Lone Wolf Terror
Is it Johnny Dollar? The Green Hornet? Or maybe Mighty Mouse?….No, it's a suave gentleman burglar having fun rather uniquely in Boston.
Featuring: Dan MacMillan, Sarah Kezman, Tricia Pisarra, Jeff Poretsky, Jo Rake, Nyah Clay
Director/Editing – Rikki Howie Lacewell
GAC's Old Time Radio Series
Dracula – Coming to YouTube October 26!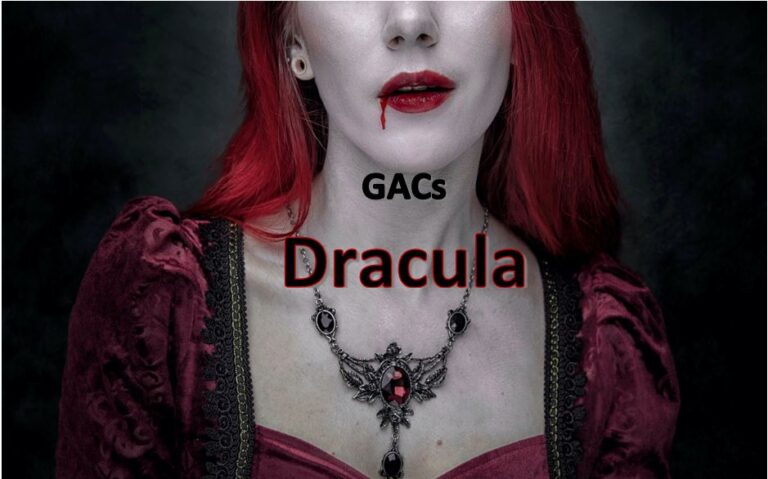 Greenbelt's Old Time Radio presents an adaptation of Orson Welles version of Bram Stoker's great novel 'Dracula'.
Featuring: Carrie Brady, Alan Brownstein, Carly Brownstein, Karen Fleming, Mel Gilpin, Rob Glass, Tom McGrath, Pamela Northrup, Peter Orvetti, and Shawn Perry
Director/Editing – Rikki Howie Lacewell
The Rude Mechanicals
in residence at the Greenbelt Arts Center present: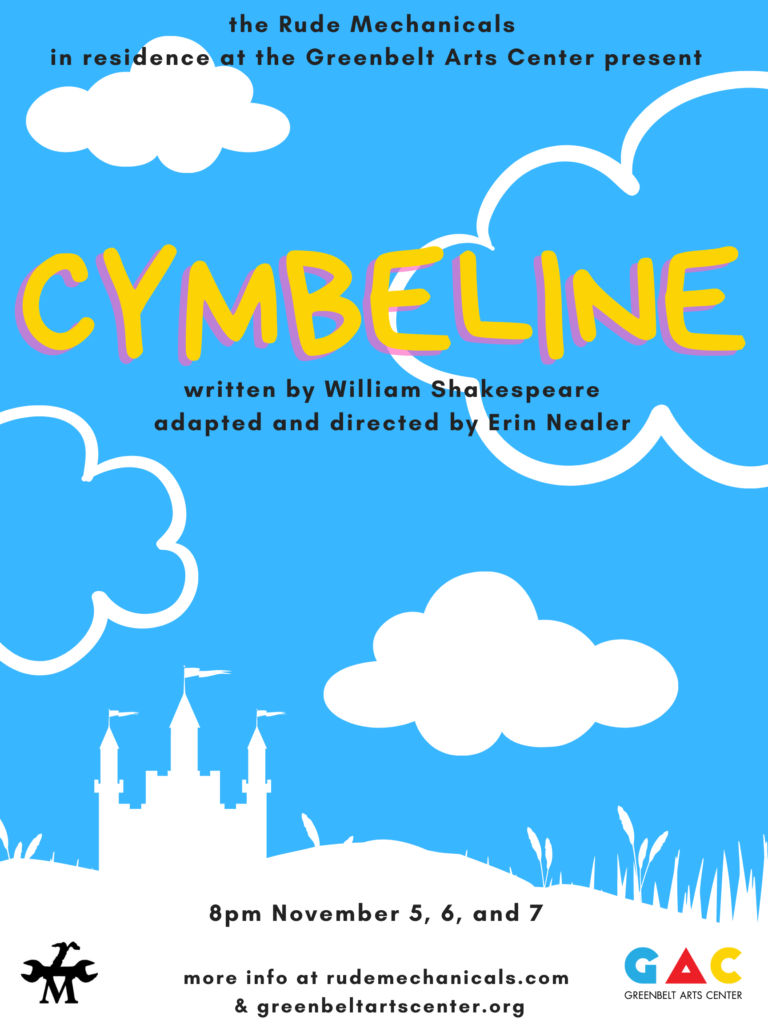 by

William Shakespeare

adapted & directed by 

Erin Nealer

Performances Live in Person
Friday, Saturday and Sunday, November 5-7, 2021 at 8pm each night.
(Note that the final performance will be Sunday at 8pm; there is no matinee.)
Tickets: $24 General Admission; $22 Senior/Military;   $12 Child/Student.
Tickets are now available only on-line.
Please click here to purchase.
Cymbeline is a classic fairytale, complete with a wicked stepmother, long-lost brothers, a princess in disguise, a prince in exile, true love, and a war brewing in the background. Cymbeline is the only Shakespeare play that the Rude Mechanicals have never performed – until now!
GAC's Old Time Radio Series
Auditions – December
Candy Matson, Detective "Jack Frost" and Fibber McGee and Molly "Fibber Snoops for Presents in the Closet"
Directors Rikki Howie Lacewell and Pamela Northrup are seeking between 9 and 11 performers for two shows: "Fibber McGee and Molly" and "Candy Matson, Detective"
Virtual auditions November 2nd & 4th 7-8pm on Zoom in 30-minute slots.
For further information and to sign up for an audition, please see our audition page here.
Thanks to a generous grant from the Greenbelt Community Foundation and the hard work of a number of volunteers, GAC has been able to completely renovate the dressing room over the past year. Join VP Programs Pamela Northrup for a video tour of the brand new space.
Our deepest gratitude to the Greenbelt Community Foundation, and all of our volunteers, without whom none of this would have been possible.
Online Proposals Wanted
The Greenbelt Arts Center is looking to find ways to continue to make art in these unusual times. We are seeking submissions for productions that can be done during this time of social distancing.
Successful submissions will be able to be streamed, either live or pre-recorded and edited together and have no or minimal costs associated with production. We are particularly interested in pieces that address current events, including original works.
Directors with works showcasing themes of social justice are strongly encouraged to submit.
In your proposal, please include:
– A brief summary of the script, as well as a link to an electronic copy
– A plan for how it will be broadcast (Facebook Live, Zoom, etc)
– All associated costs with the production, including rights
-A timeline for production, including proposed performance dates
Please submit the above to Pamela Northrup, VP of Programs at programs@greenbeltartscenter.org with your contact information.
Volunteer for GAC
The Greenbelt Arts Center publicity committee seeks volunteers:
Social Media Lead: maintain GAC's social media presence through Facebook, Twitter, Instagram and other venues. Help promote GAC's shows and other activities. The person doing this role can use publicity content created for other purposes (graphics and text). If desired, they could also supplement that with mini-videos and/or other original content. Time commitment is about 1 hour per week, or could be more if creating content.
Posting Flyers: Put up flyers in various places in Greenbelt, and possibly in neighboring cities. This is part of GAC's outreach to additional areas in Greenbelt, so putting up flyers in Greenbelt West and Greenbelt East is particularly needed. Time commitment is 2 to 3 hours per month. Will need transportation.
To volunteer, please email: publicity@greenbeltartscenter.org.
Training is available for these positions as needed.