COVID-19 STATUS
As Greenbelt Arts Center begins to allow in-person programming once again, we are continuing to require all audience members to show proof of vaccination at the door to obtain entry, and to wear a mask over nose and mouth during their entire time in the facility.
Please note that all tickets must be purchased in advance onlne. There will be no ticket sales at the door.
Click here to read our full current COVID-19 Policy.
GAC's Old Time Radio Series
 A Diamond as Big as the Ritz
A young man from an affluent family in Hades, Mississippi invites his friend John to spend the summer with his family "out west," and see the enormous chateau on a mountain that is actually one solid, flawless diamond.
Cast: DR Calhoun, David Colton, Jim Pasquale, Micah Saviet, Yousuf Shah
Directed by Rikki Howie Lacewell
Proposals Wanted
The Greenbelt Arts Center is looking for plays or other activities to put on as we reopen the theater. We are seeking creative ways to do productions within the restrictions due to COVID.
For more information on what we are seeking, please click here.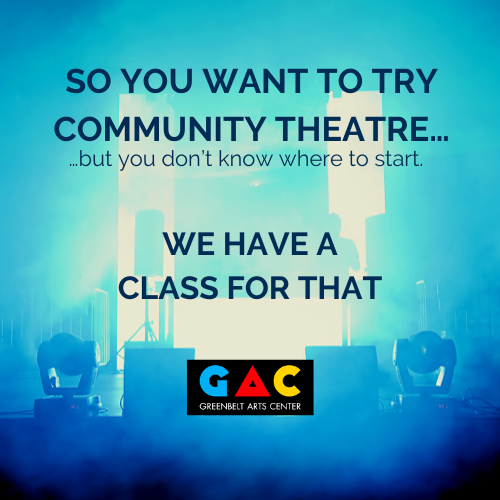 Introducing our Skills Classes
One of the big stumbling blocks for a lot of people who would like to volunteer in community theatre is feeling like they just don't have the knowledge needed. So, we will be presenting a series of free seminars to help with just that – running lights or sound, stage management, even auditioning!
Keep an eye on this space for signups for future planned sessions:
September – How to Put Your Best Foot Forward at an Audition
October – How to Put Together a Successful Proposal
November – Be the Boss! Stage Management 101
February – I Wanna Be a Producer!
Please note that these will be IN-PERSON events, and will require proof of vaccination against COVID-19, and all participants will need to wear masks the entire time they are in the facility.
If you have any questions, please contact VP Programs Pamela Northrup.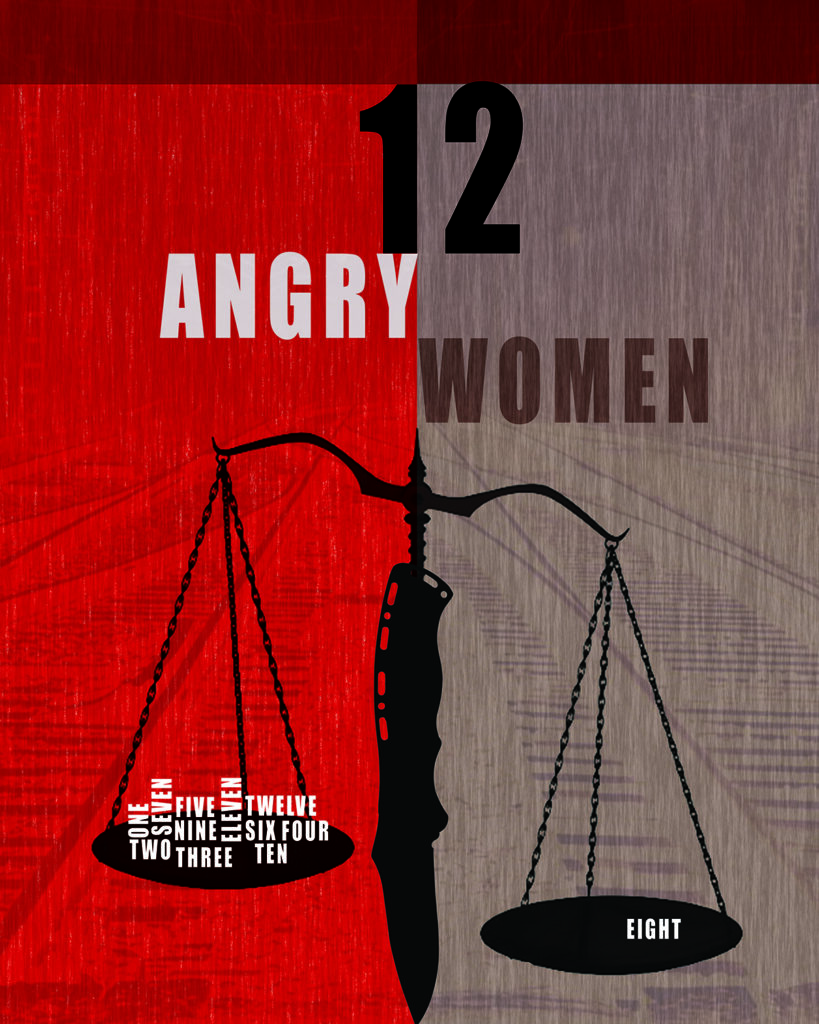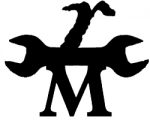 The Rude Mechanicals in Residence at the Greenbelt Arts Center present
Twelve Angry Women
by Reginald Rose
directed by Ed Starr
Twelve Angry Women both tells a story and examines our society. The story is straightforward: twelve strangers must vote guilty or not guilty to decide the future of a young man charged with the murder of his father. Their verdict must be unanimous. The drama is played out in a claustrophobic jury room during an unbearable hot summer day. The environment is a crucible—a vessel that purifies through fire. Each of the jurors is forced to face herself—her life experiences, prejudices, personalities, and biases. Herein lies the ever-ascending drama of the play—the conflicts of every jury member within herself and with her fellow jurors as they examine the evidence.
Performances: August 26, 27, 28 & September 2, 3, 4, 9, 10
This will be a 70-minute performance.
Find details here.
Tickets must be purchased online; there will be no door sales.
Audience members will be required to comply with our Covid-19 Policy