COVID-19 STATUS
As Greenbelt Arts Center begins to allow in-person programming once again we will continue to comply with our COVID-19 Reopening Plan.  In order to insure the safety of our volunteers and patrons to the best of our ability,  here's what you need to know about seeing a live show at GAC:
Please purchase your tickets online in advance – we cannot support door sales at this time.

Due to the ongoing pandemic, GAC will refund tickets for any reason.

In order to enter the facility, you will need to show a paper or digital proof of vaccination card at the door and an ID with matching name. Please have your documents (ID, proof of vaccination) ready.

For those unable to be vaccinated, we are very sorry that you cannot participate at this time and we look forward to a time when a vaccination is no longer required for entry.

You will be required to wear paper or cloth masks in all areas of the facility, at all times. You must wear a mask even if you have been vaccinated against COVID-19.

All people entering/exiting the building will sign in and out to support contact tracing activities. We have a QR code sign that anyone can easily scan or a sign-in if you don't have a smartphone.

GAC will employ a limited (<50%) seating plan for this performance. An usher will seat you/your party in a manner to ensure social distancing.

GAC will not provide concessions during performances and patrons are encouraged to go outside if they need a snack or beverage. Everyone is encouraged to exit the building after a performance, rather than congregating.

Please cover mouth and nose with tissue when coughing or sneezing.

Please use social distancing when in the facility, to the extent possible (for example, when queuing for the restroom).
Proposals Wanted
The Greenbelt Arts Center is looking for plays or other activities to put on as we reopen the theater. We are seeking creative ways to do productions within the restrictions due to COVID.
For more information on what we are seeking, please click here.

GAC's Old Time Radio Series
Santa's helper Jack Frost turns up missing, and, at the request of a friend, Candy gets Rembrandt to take the job.
Featuring Jim Adams, Carrie Brady, Stu Fischer, Sheree Hawkins, and Emily Letchworth
Directed by Pamela Northrup
Sound by Rikki Howie
Fibber McGee and Molly:
Fibber Snoops for Presents in the Closet
Fibber is snooping in the ever full hall closet for presents and things tumble out of control.
Featuring Zack Ball, Wes Dennis, Tillmon Figgs, Mel Gilpin, Penny Martin, and Jo Rake
 Direction and Sound by Rikki Howie
Grand Central Station: A Miracle for Christmas
On Christmas eve a hospital is busy with calls and an unknown guest<
Featuring David Buckingham, Wes Dennis, Tom Fields, Jenny Moser-Jurling, and Kris Northrup
Direction and Sound by Rikki Howie

GAC's Old Time Radio Series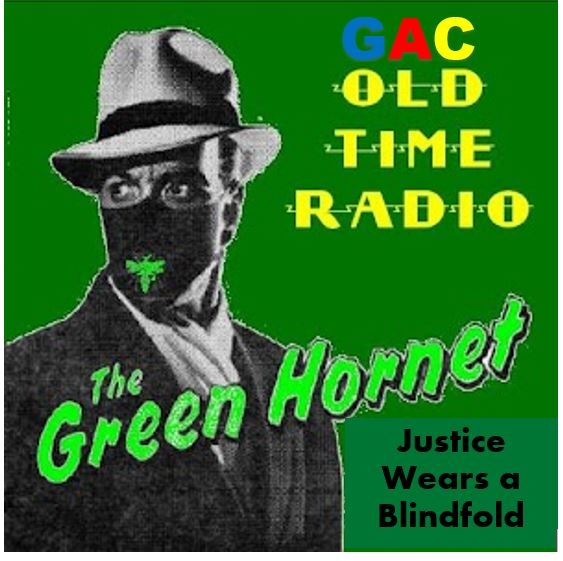 The Green Hornet – Justice Wears a Blindfold
Star reporter Lowery and his pal and star photographer Clicker uncover corruption in a high profile trial. Judge Grayson claims to be tough on racketeers, but his behavior hints otherwise. Britt Reid isn't sure about the trustworthiness of the judge, but as the Green Hornet he swings into action. A trap is set to take down the gangsters from the top down – and even the judge, if he is actually corrupt.
Featuring Sean Laraway as Britt Reid/Green Hornet, Bob Singer as Lowery, Rob Glass as Kreevey, Brittney Horsely as Casey/Kato, Chris Brophy as Slip Stefani/Atty D.A., Emily Lechworth as Dutch/ Newsie, Jo Rake as Emily/Reporter, Megan Steinwedel as Clicker, Nancy Linden as Schiller, Tillmon Figgs as Judge Grayson, and Jack Downs as Narrrator
Coming to YouTube February 10!
Thanks to a generous grant from the Greenbelt Community Foundation and the hard work of a number of volunteers, GAC has been able to completely renovate the dressing room over the past year. Join VP Programs Pamela Northrup for a video tour of the brand new space.
Our deepest gratitude to the Greenbelt Community Foundation, and all of our volunteers, without whom none of this would have been possible.
Volunteer for GAC
The Greenbelt Arts Center publicity committee seeks volunteers:
Social Media Lead: maintain GAC's social media presence through Facebook, Twitter, Instagram and other venues. Help promote GAC's shows and other activities. The person doing this role can use publicity content created for other purposes (graphics and text). If desired, they could also supplement that with mini-videos and/or other original content. Time commitment is about 1 hour per week, or could be more if creating content.
Posting Flyers: Put up flyers in various places in Greenbelt, and possibly in neighboring cities. This is part of GAC's outreach to additional areas in Greenbelt, so putting up flyers in Greenbelt West and Greenbelt East is particularly needed. Time commitment is 2 to 3 hours per month. Will need transportation.
To volunteer, please email: publicity@greenbeltartscenter.org.
Training is available for these positions as needed.