Tuesday, December 1
Please consider supporting the Greenbelt Arts Center on Giving Tuesday by becoming a member or making a donation. The 2020 CARES act allows up to $300 in donations to be fully tax deductible even by those who do not itemize their deductions.
Friends and Family of the Greenbelt Arts Center,
When I was elected the VP of Programs in October of 2019, I was most excited to work with the Season Selection Committee to put together this season. None of us could possibly have foreseen what would befall our world in the following months. In our continuing choice to put the safety of our audiences, performers, and volunteers first, we have made the decision to cancel all remaining shows scheduled for our physical space through the end of our 2020-21 season.
I have contacted all of the production teams for the shows affected, and have promised them that we will be rescheduling their shows to a future season, as soon as it is possible to do so. We had a wonderful season planned, and I look forward to the time when we can bring it to our stage.
In the meantime, we are strengthening our commitment to continue bringing Art to Greenbelt and are continuing to do so via Zoom and YouTube. Our recent presentation of "The Quadroon and the Dove" was a wonderful success, as was "The Revenger's Tragedy", brought to us by our resident troupe, The Rude Mechanicals.
Although we won't be able see you at 123 Centerway any time soon, I do hope that we will see you at our future online productions, including "Gutenberg! The Musical" in December and the Rudes' "Twelfth Night" in January. Details for these and other future online shows will be here on our website, so please check back often.
Until then, stay safe everyone.
Yours,
Pamela Northrup
VP Programs, Greenbelt Arts Center
On Tuesday, December 8 from 7:30 – 8:30 p.m., four members of The Greenbelt Arts Center's play-reading committee will provide a Zoom workshop for directors who would like guidance concerning submitting play proposals. We'll advise about what we look for and answer questions about the process and any other relevant concerns. To receive information about the Zoom meeting, please register using this form. 

(Please note – this was rescheduled from November 19 due to schedule conflicts)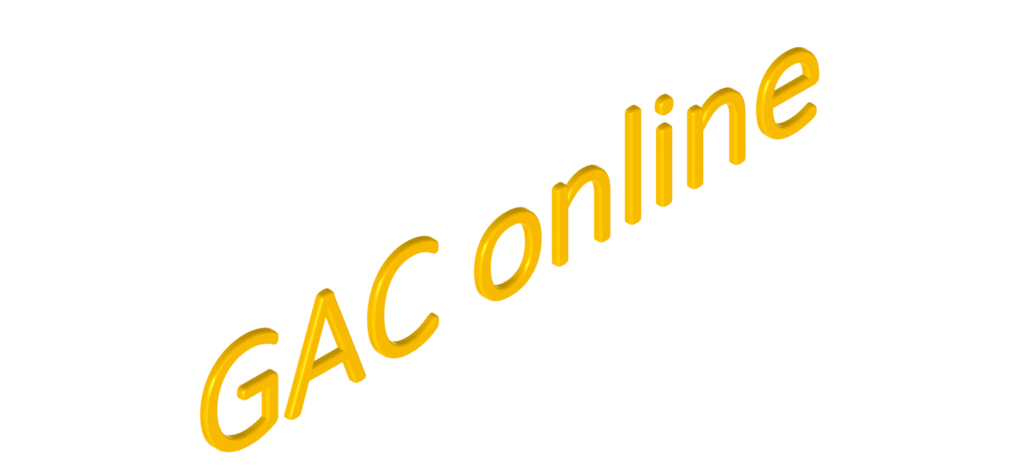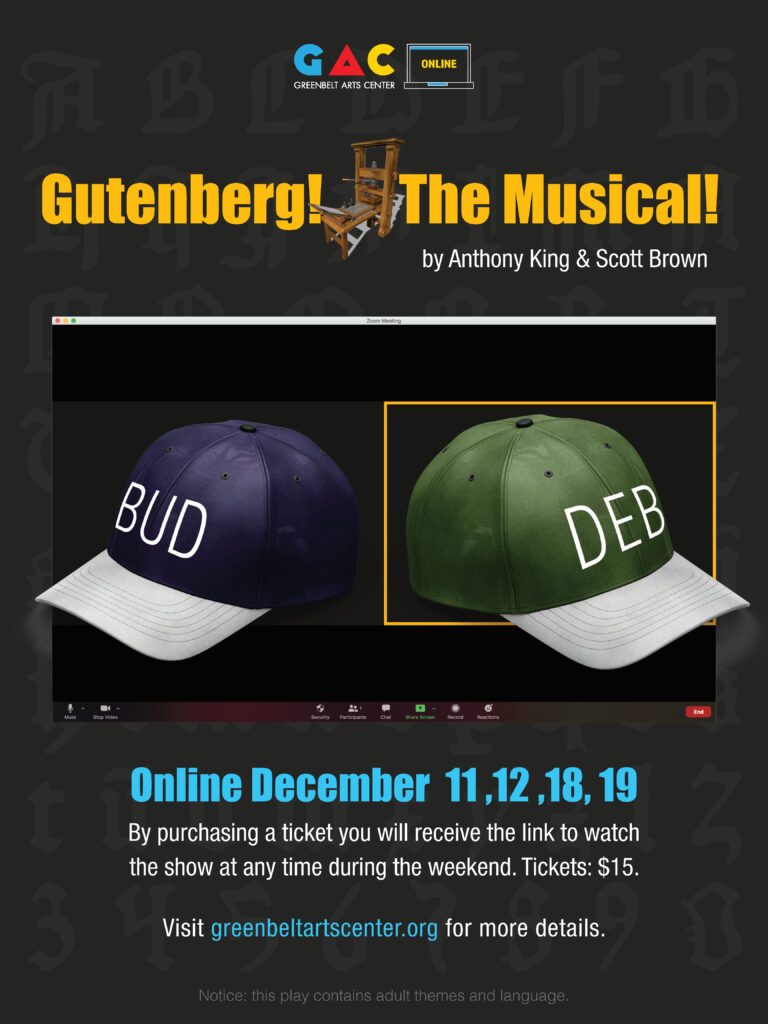 by Anthony King and Scott Brown
Directed by Zack Walsh
Music Director Lucia LaNave
Choreographer Stefan Sittig
Produced by Pamela Northrup
Online two weekends: December 11 & 12 and December 18 & 19.
Gutenberg! The Musical! follows the comedic misadventures of two hapless writers as they perform their premier reading of their exciting new musical – a biography of Johannes Gutenberg, inventor of the Printing Press.
Notice: this play contains adult themes and language.
By purchasing a ticket you will receive the link to watch the show.
Tickets: $15.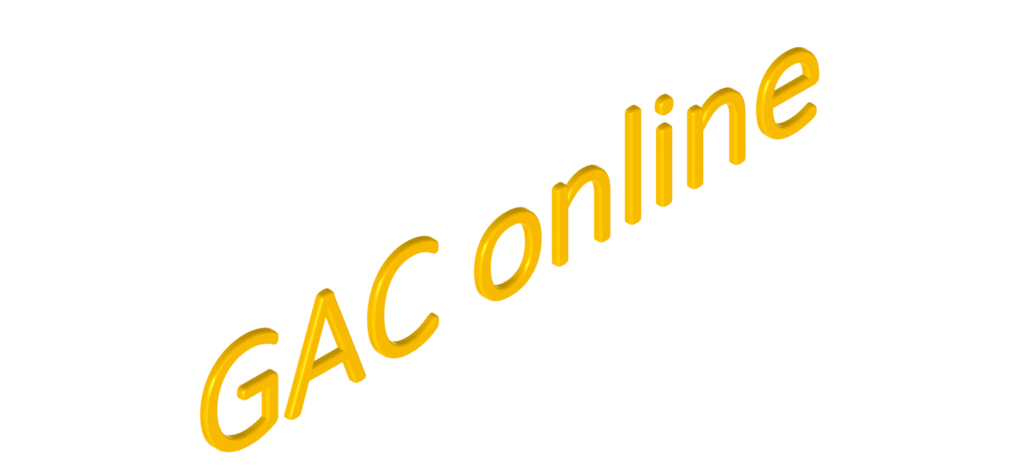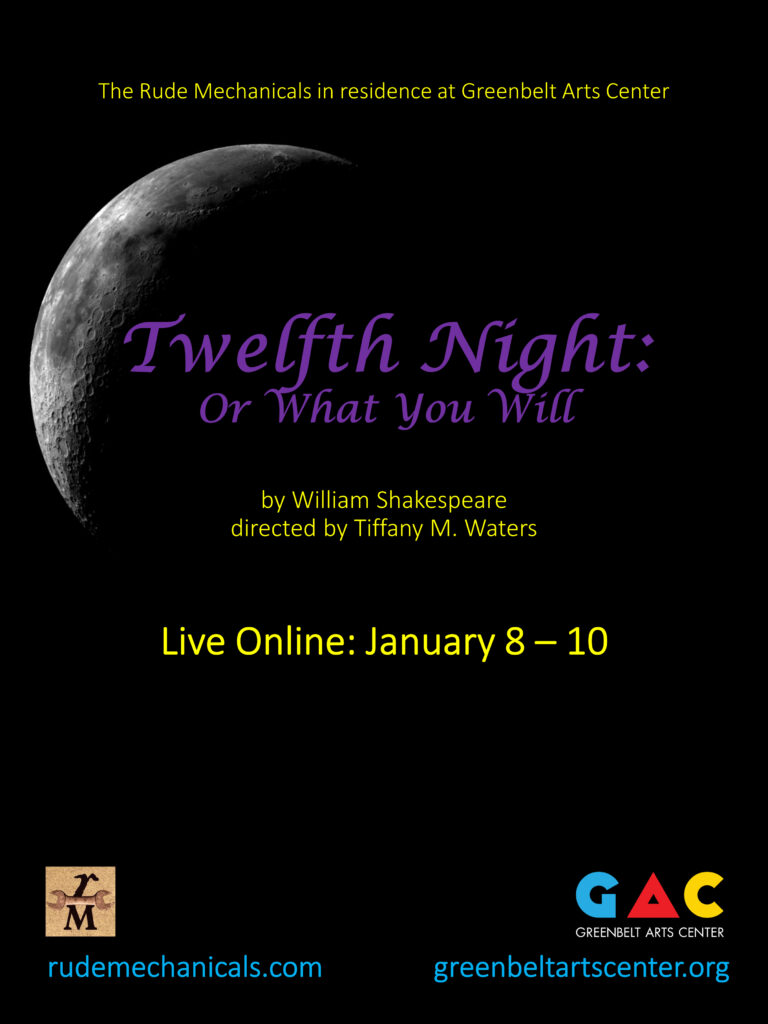 Twelfth Night: Or What You Will
by William Shakespeare
Directed by Tiffany M. Waters

Online: January 8-10, 2021
The Rude Mechanicals in residence at Greenbelt Arts Center present:
Twelfth Night: Or What You Will
All performances are free. We are asking a suggested donation of $10 to help support our continuing efforts to provide theater to Greenbelt and the larger community; please click on Donate and select "Support Online Shows."
In the spirit of continuing live performance during uncertain times, this production will focus on collaborating with actors to find new ways to navigate this new medium. Twelfth Night will seek to explore themes of personal identity, relationships, isolation, love, loss, and reunion.
Volunteer for GAC
The Greenbelt Arts Center publicity committee seeks 3 volunteers:
Social Media Lead: maintain GAC's social media presence through Facebook, Twitter, Instagram and other venues. Help promote GAC's shows and other activities. The person doing this role can use publicity content created for other purposes (graphics and text). If desired, they could also supplement that with mini-videos and/or other original content. Time commitment is about 1 hour per week, or could be more if creating content.
Weekly Email Mailings: prepare and send GAC's weekly email blast using the MailChimp platform. The content will come from the website, reformatted for the email. Time commitment is about 1 hour per week, although this will get shorter as you get proficient with the platform.
Posting Flyers: Put up flyers in various places in Greenbelt, and possibly in neighboring cities. This is part of GAC's outreach to additional areas in Greenbelt, so putting up flyers in Greenbelt West and Greenbelt East is particularly needed. Time commitment is 2 to 3 hours per month. Will need transportation.
To volunteer, please email: publicity@greenbeltartscenter.org.
Training is available for these positions as needed.
Online Proposals Wanted
The Greenbelt Arts Center is looking to find ways to continue to make art in these unusual times. We are seeking submissions for productions that can be done during this time of social distancing.
Successful submissions will be able to be streamed, either live or pre-recorded and edited together and have no or minimal costs associated with production. We are particularly interested in pieces that address current events, including original works.
Directors with works showcasing themes of social justice are strongly encouraged to submit.
In your proposal, please include:
– A brief summary of the script, as well as a link to an electronic copy
– A plan for how it will be broadcast (Facebook Live, Zoom, etc)
– All associated costs with the production, including rights
-A timeline for production, including proposed performance dates
Please submit the above to Pamela Northrup, VP of Programs at programs@greenbeltartscenter.org with your contact information.