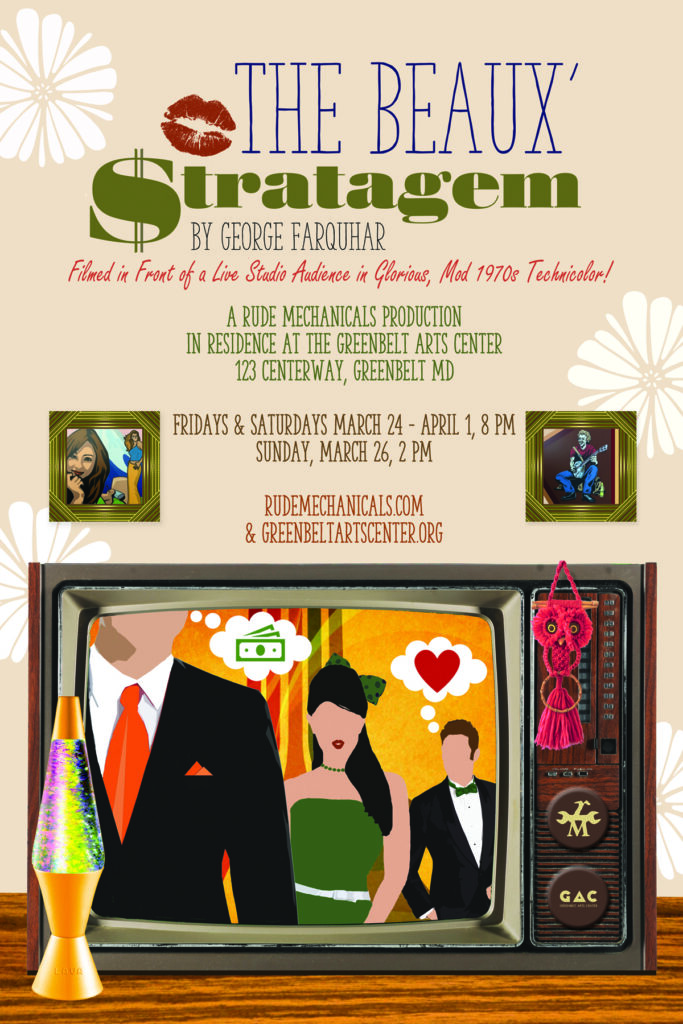 by George Farquhar
directed by Jaki Demarest
Fridays and Saturdays, March 24, 25, 31 & April 1, 8 PM
Sunday, March 26, 2 PM
The Beaux' Stratagem follows the adventures of two charming Manhattan rakes, Archer and Aimwell, as they work their way through Lichfield, Kentucky society in search of a wealthy wife. Whichever one of them marries 'their wife,' they've agreed to share equally in her fortune. The plan starts going hilariously off the rails, of course, when Aimwell actually falls in love with their intended target.
GAC Seeks Treasurer and Bookkeeper Are you organized and willing to crunch some numbers to provide a huge help to the Greenbelt Arts Center? We are recruiting a volunteer to serve as Treasurer, helping us with reviewing our expenses/income, recommending budgets, and preparing our (relatively simple) tax forms.  We are happy to provide training, but team spirit and attention to detail are a must.  For more details on the position, please click here.
If you are interested please reach out to Pamela Northrup  (programs@greenbeltartscenter.org). We'd love to talk to you about joining our team!
Volunteer cashiers and ushers needed for The Greenbelt Arts Center during weekend performances. Cashiers sell tickets in the box office and must be confident with money. Ushers welcome patrons and monitor the lobby until after intermission. Both work a 2 hour shift 1-2 days a month and must be confident in dealing with people. Schedules are very flexible. These are fun jobs and earn you a free pass for each show you work. Please fill out the Contact Form found here, and our Box Office Manager will reach out to you.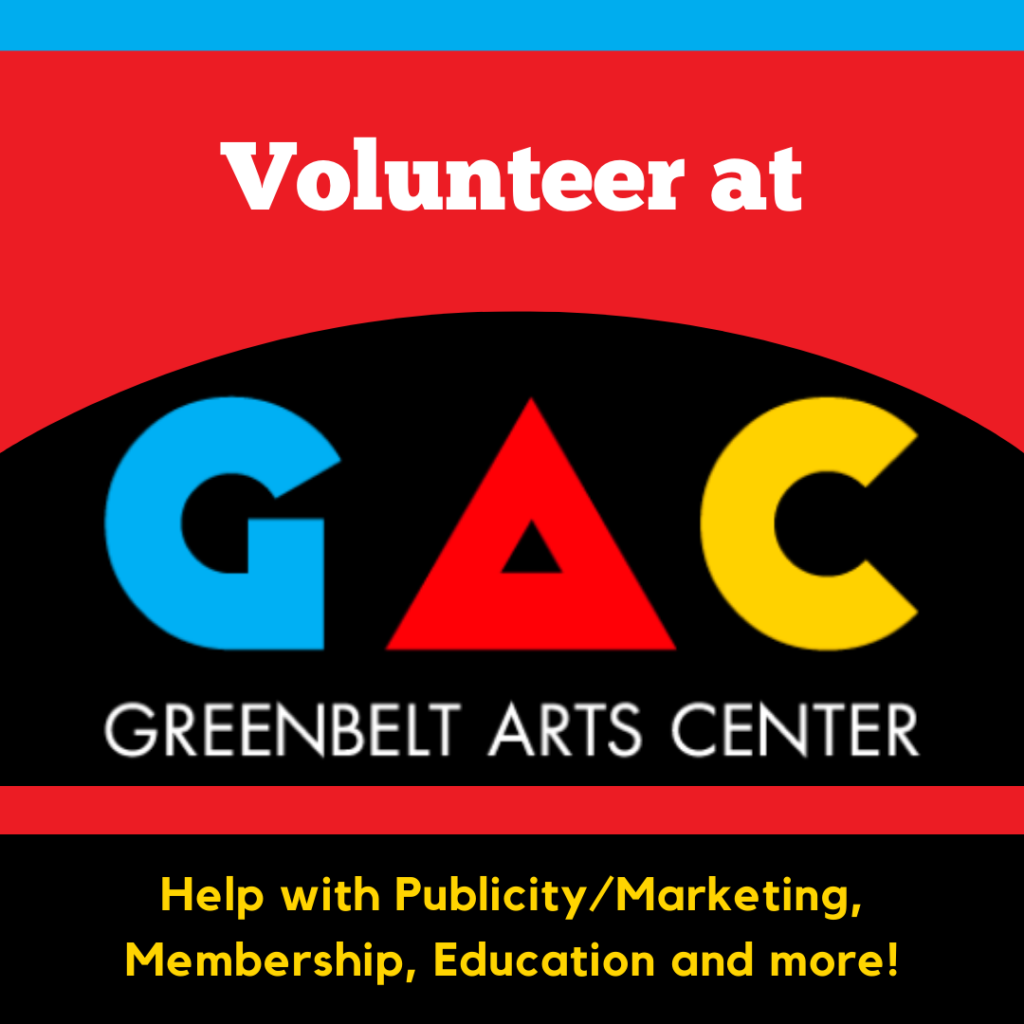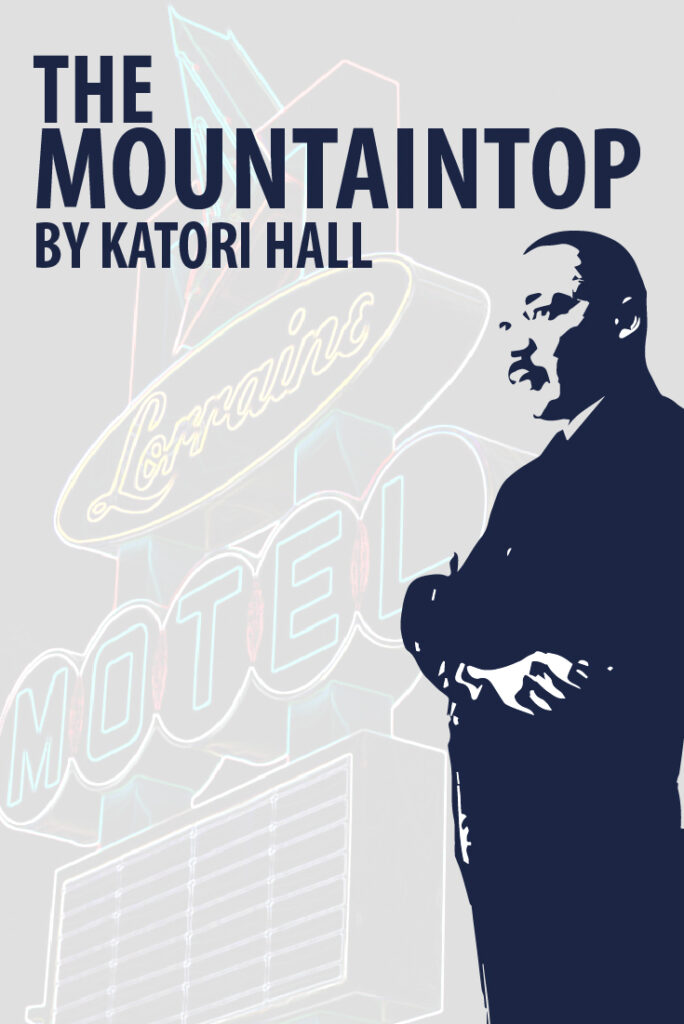 by Katori Hall
Directed by Rikki Howie Lacewell
A gripping reimagination of events the night before the assassination of the civil rights leader Dr. Martin Luther King, Jr. On April 3, 1968, after delivering one of his most memorable speeches, an exhausted Dr. King retires to his room at the Lorraine Motel while a storm rages outside. When a mysterious stranger arrives with some surprising news, King is forced to confront his destiny and his legacy to his people.
April 14 through April 29, 2023
Featuring Lydia West and Ryan Willis
Call for Proposals – 2023-24 Season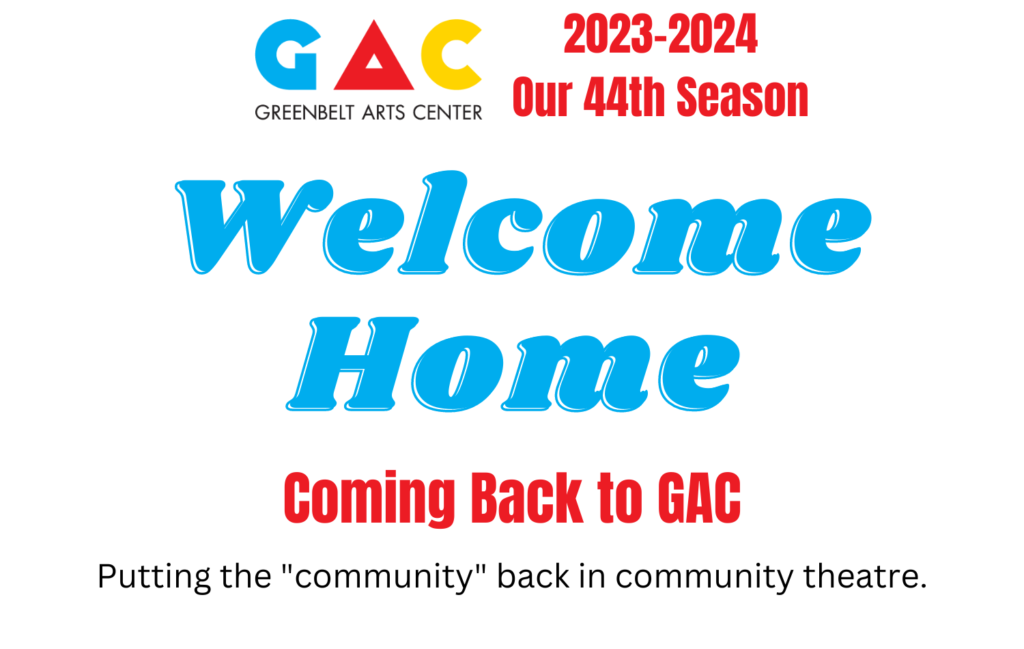 Our theme for this season is "Welcome Home" – our focus is on our return to a full in-person season, and putting the "community" back in community theatre.
As such, we are seeking proposals for productions that fit this theme, especially in telling stories that are not heard as often – stories focused on women, queer stories, immigrant stories… stories that show the experiences of everyone in our community.
Interested in submitting a proposal, or becoming a part of the season selection process? Please see full information here.
COVID-19 STATUS
As Greenbelt Arts Center begins to allow in-person programming once again, we are continuing to require all audience members to wear a mask over nose and mouth during their entire time in the facility.
Click here to read our full current COVID-19 Policy.
Auditions
The Children's Hour, which premiered in 1934, was a professional success for the playwright, Lillian Hellman.
Set in a private school for girls, the play explores how lying, bullying, and the insidious effect of slanderous innuendo can upend plans and lives.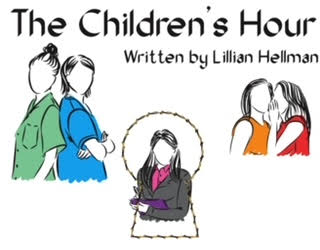 Auditions will be held
Thursday, March 23, at 7:00 PM. and Saturday, March 25, at 2:00 PM
 at the Greenbelt Community Center.
Those auditioning should arrive on time.
Auditions will consist of cold readings from the script.
Callbacks, if necessary, will be held on Monday, March 27, at 7:00 p.m.
Call the producer, Malca Giblin, at 301-864-3060, for more
information.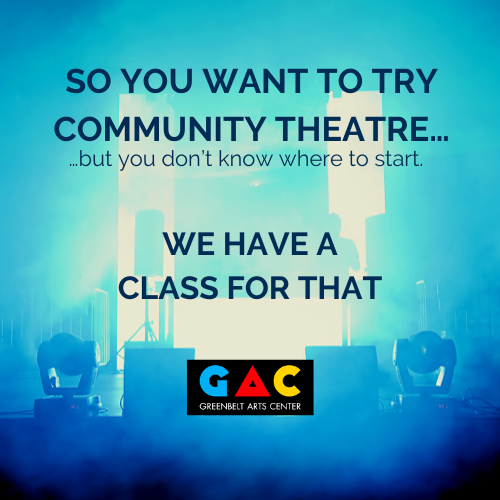 Skills Classes at GAC
Future Planned Sessions:
Be the Boss! Stage Management 101
Visual Arts on Stage – Scenic and Lighting Design
Please note that these will be IN-PERSON events, and per GAC's COVID-19 Policy, all participants will need to wear masks the entire time they are in the facility.
If you have any questions, please contact VP Programs Pamela Northrup.