COVID-19 STATUS
As Greenbelt Arts Center begins to allow in-person programming once again, we are continuing to require all audience members to wear a mask over nose and mouth during their entire time in the facility.
Click here to read our full current COVID-19 Policy.
The Rude Mechanicals in residence at the Greenbelt Arts Center present:
The Belle's Stratagem
by Hannah Cowley
directed by Jeff Poretsky
The Belle's Stratagem is a Restoration Comedy given the Rude Mechanicals Treatment. Re-imagined into the 1960s, follow the crossing tales of love lost, love found, love created, and an attempt to steal love.
For more details click here.
Performances:
Fridays & Saturdays February 3-11, 2023, 8 pm
Sunday February 5, 2023, 2 pm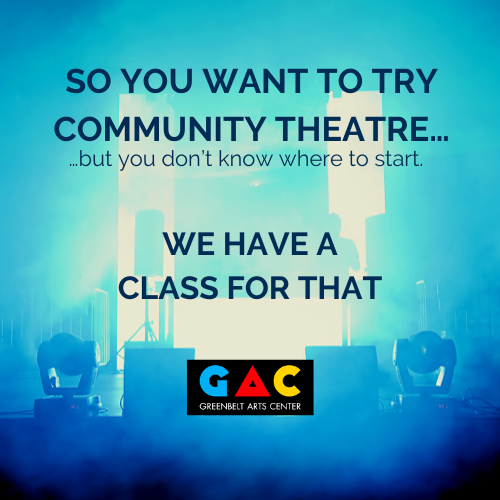 Skills Classes at GAC
Future Planned Sessions:
Be the Boss! Stage Management 101
Visual Arts on Stage – Scenic and Lighting Design
Please note that these will be IN-PERSON events, and per GAC's COVID-19 Policy, all participants will need to wear masks the entire time they are in the facility.
If you have any questions, please contact VP Programs Pamela Northrup.