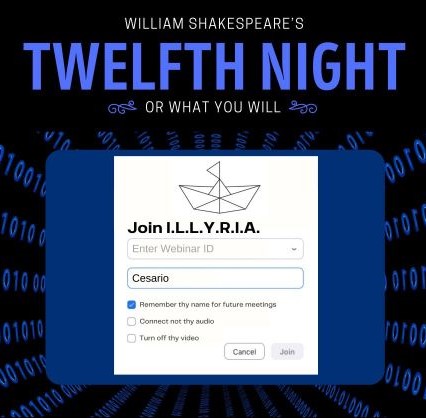 Twelfth Night: Or What You Will
by William Shakespeare
Directed by Tiffany M. Waters
Recorded Performances Available on YouTube
Cick the dates below to watch.
The Rude Mechanicals in residence at Greenbelt Arts Center present:
Twelfth Night: Or What You Will
All performances are free. We are asking a suggested donation of $10 to help support our continuing efforts to provide theater to Greenbelt and the larger community; please click on Donate and select "Support Online Shows."
Log in to a world where comedy and tragedy wear twin pajama pants. Where love, loss, and friendship must evolve in isolation and be filtered through your screen. Where duels are settled with game controllers, not swords, and Alexa plays "the food of love" on command. This is the new world, and in this world, you can be whoever you want (as long as you're at home). This is I.L.L.Y.R.I.A.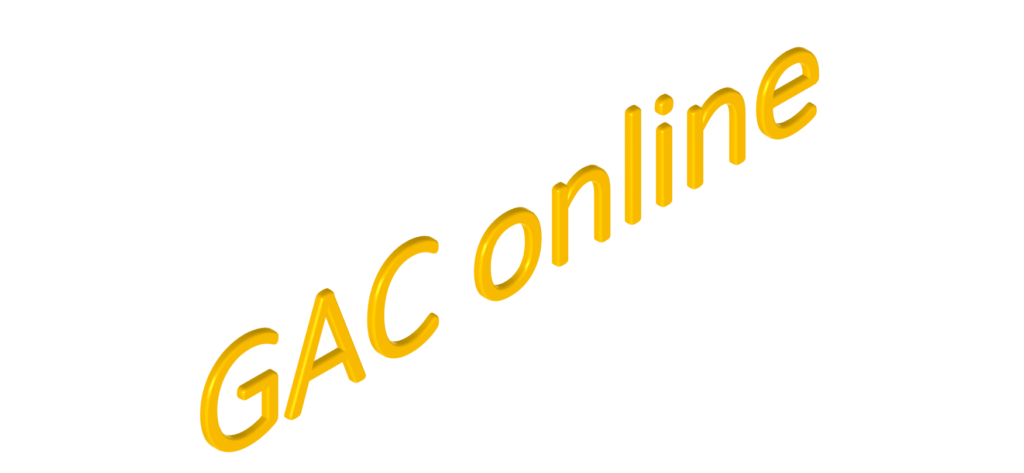 GAC and LMP team up for Theater FUN!
Date/Time: Sunday, January 17 @2pm – Zoom invitation will be emailed to you after you signup
Hey DMV folx, 2020 have you feeling stuck? Miss your theater buddies? Want to try a new hobby? Interested in building some acting skills? Just want to try something different? You're in luck!
Greenbelt Arts Center and Laurel Mill Playhouse are teaming up to host a fun afternoon of theater games! We'll learn and play fun and interactive games in a virtual environment while hanging out with some dynamic friends!  Come and watch the silliness, or join us for some virtual zip, zap, zop!
If you're interested in joining this free, fun session, simply click: SIGN UP to complete the google form sign-up. There is no cost for this event but if you like what you see, consider supporting GAC and LMP with a donation. ALL are welcome!
Online Proposals Wanted
The Greenbelt Arts Center is looking to find ways to continue to make art in these unusual times. We are seeking submissions for productions that can be done during this time of social distancing.
Successful submissions will be able to be streamed, either live or pre-recorded and edited together and have no or minimal costs associated with production. We are particularly interested in pieces that address current events, including original works.
Directors with works showcasing themes of social justice are strongly encouraged to submit.
In your proposal, please include:
– A brief summary of the script, as well as a link to an electronic copy
– A plan for how it will be broadcast (Facebook Live, Zoom, etc)
– All associated costs with the production, including rights
-A timeline for production, including proposed performance dates
Please submit the above to Pamela Northrup, VP of Programs at programs@greenbeltartscenter.org with your contact information.
Volunteer for GAC
The Greenbelt Arts Center publicity committee seeks volunteers:
Social Media Lead: maintain GAC's social media presence through Facebook, Twitter, Instagram and other venues. Help promote GAC's shows and other activities. The person doing this role can use publicity content created for other purposes (graphics and text). If desired, they could also supplement that with mini-videos and/or other original content. Time commitment is about 1 hour per week, or could be more if creating content.
Posting Flyers: Put up flyers in various places in Greenbelt, and possibly in neighboring cities. This is part of GAC's outreach to additional areas in Greenbelt, so putting up flyers in Greenbelt West and Greenbelt East is particularly needed. Time commitment is 2 to 3 hours per month. Will need transportation.
To volunteer, please email: publicity@greenbeltartscenter.org.
Training is available for these positions as needed.