The Rude Mechanicals
in residence at the Greenbelt Arts Center present: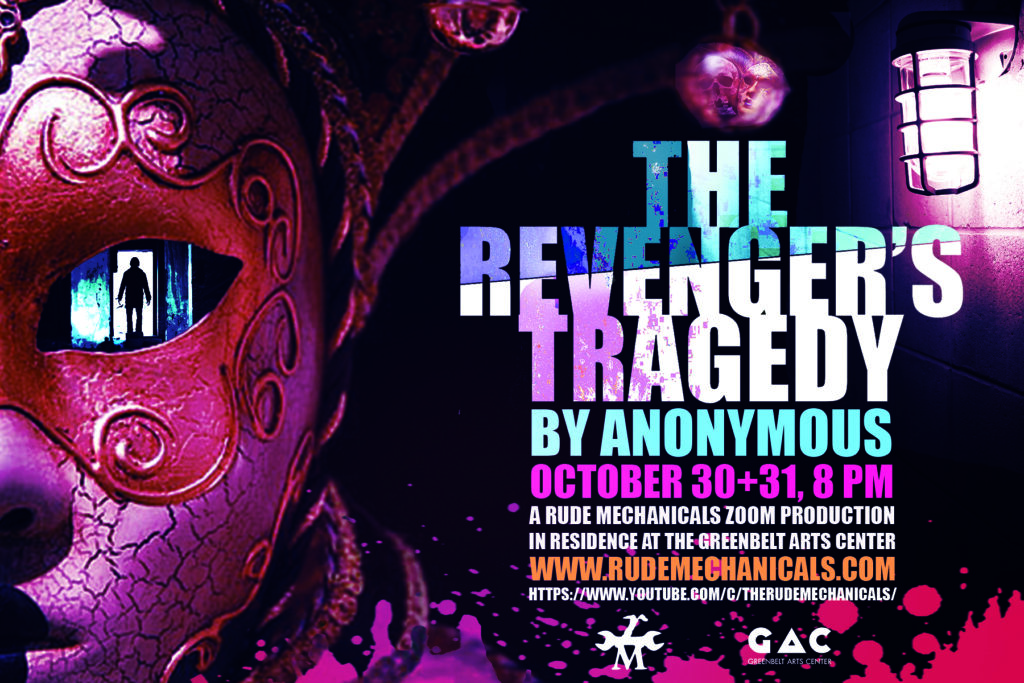 by Anonymous circa 1605
directed by Jaki Demarest

Performances Friday and Saturday, October 30 & 31 at 8PM
See the trailers!
Watch live on YouTube
All performances are free. We are asking a suggested donation of $10 to help support our continuing efforts to provide theater to Greenbelt and the larger community; please click on Donate and select "Support Online Shows."
The Revenger's Tragedy is a darkly comic masterpiece by an unknown writer. Just in time for Halloween, we have a Jacobean revenge tragedy with vivid and muscular prose, Hamlet without the indecision. A little touch of Tarantino in the night, with intrigue, murder, mayhem, infidelity, a poisoned skull, a mistaken execution, a battle royale with the improbable weapon of a severed head, and a twist ending that manages to subvert all the tropes and expectations. Notice: this play contains adult themes and references to sexual violence.