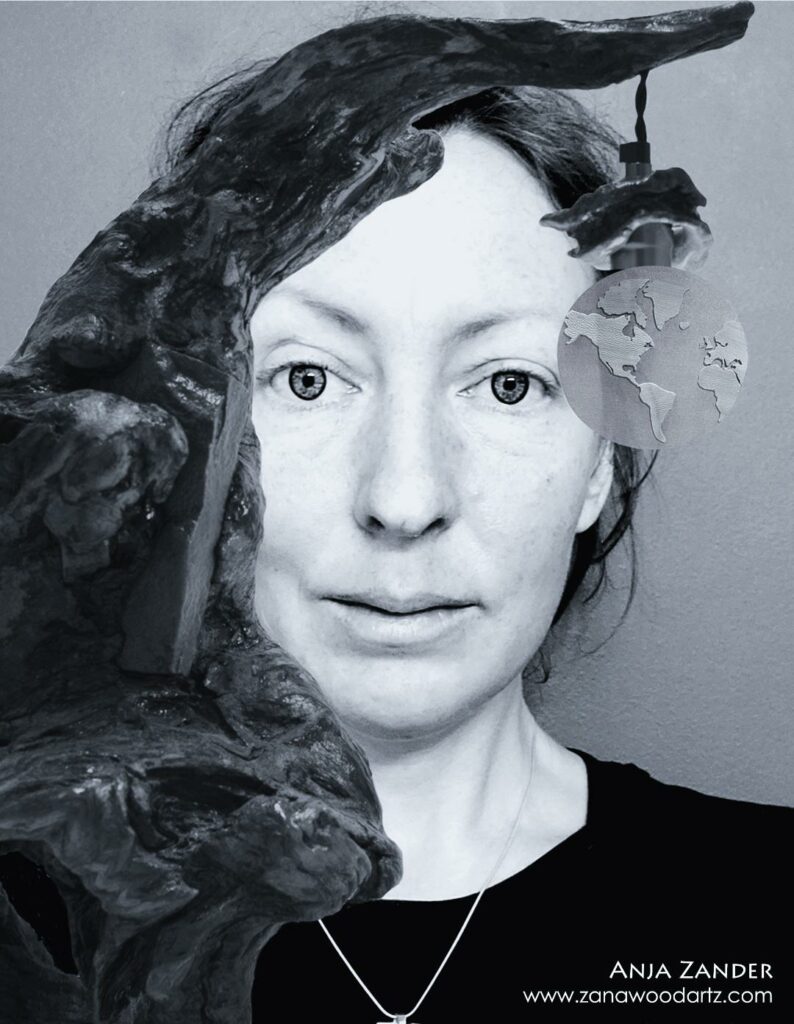 Anja Zander
ZanaWoodArtZ creates a high variety of wood art, using many different styles, materials and techniques to acknowledge the many possibilities wood as a medium has to offer.
Most of her wood art is inspired by nature's beauty and her wish to use art as a statement to raise her voice for environmental issues and social justice.
With her focus on sustainability, most of her materials are locally sourced and/or reclaimed.
Most of her artworks displayed in this exhibit are for sale on her website