Visual works by featured artists can be viewed on the walls of the Lobby
when the Greenbelt Arts Center is open for performances

&
by arrangement with the Gallery Manager, Linda Thompson (Linda.Thompson@greenbeltartscenter.org)
COME FOR THE ART … STAY FOR THE SHOW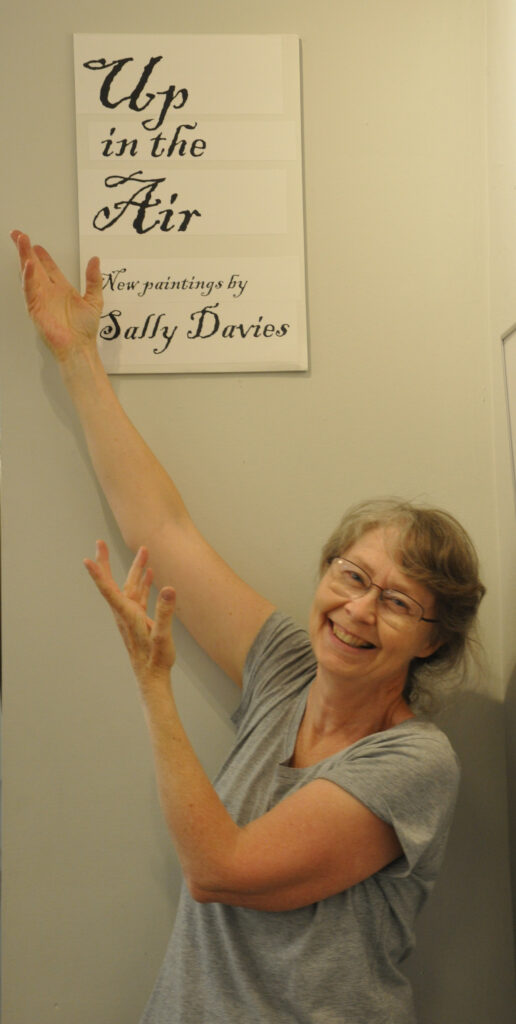 UP IN THE AIR
ABOUT THE ART : Sally Davies' latest art exhibit includes dancers, birds in flight, mythical pixies and fairies – dancing lively in the air.
These paintings are created with translucent papers which add to the magical feel of the imagery.
The painting titles are derived from Shakespeare quotes, lines from songs, or ballet names.
ABOUT THE ARTIST: Sally Davies is a Greenbelt resident, and teaches classes in watercolor, printmaking, and art exploration at the Greenbelt Community Center.
She was awarded the PGAHC Fellowship Grant (2021), and numerous prizes at international film festivals and juried exhibits.
TO CONTACT THE ARTIST
Sally's Youtube channel: www.youtube.com/channel/UCfQ7FCNKJJzmDrBvwevg3RQ
Sally's Website: https://sallyjkdavies.wixsite.com/sallydaviespaintings
Or to purchase a painting: