Visual works by featured artists can be viewed on the walls of the Lobby
when the Greenbelt Arts Center is open for performances
&
by arrangement with the Gallery Manager, Linda Thompson (Linda.Thompson@greenbeltartscenter.org)
COME FOR THE ART … STAY FOR THE SHOW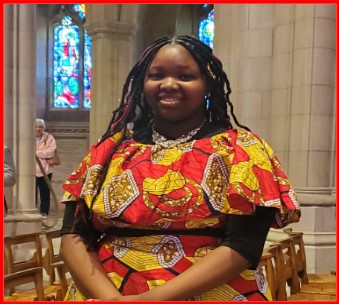 ABOUT THE ARTIST
Alindwa Kamala is 16 years old & lives with her mother Janeth Kamala in Maryland. She's a rising 11th grader.
I will be starting my first job in this summer. I have received many certificates for my activities, including art competition.

ABOUT THE ART
 I express my feelings through art, using multiple colors on a canvas, a piece of paper etc.  My theme is color since I like using colors for everything.