The Rude Mechanicals
in residence at the Greenbelt Arts Center present: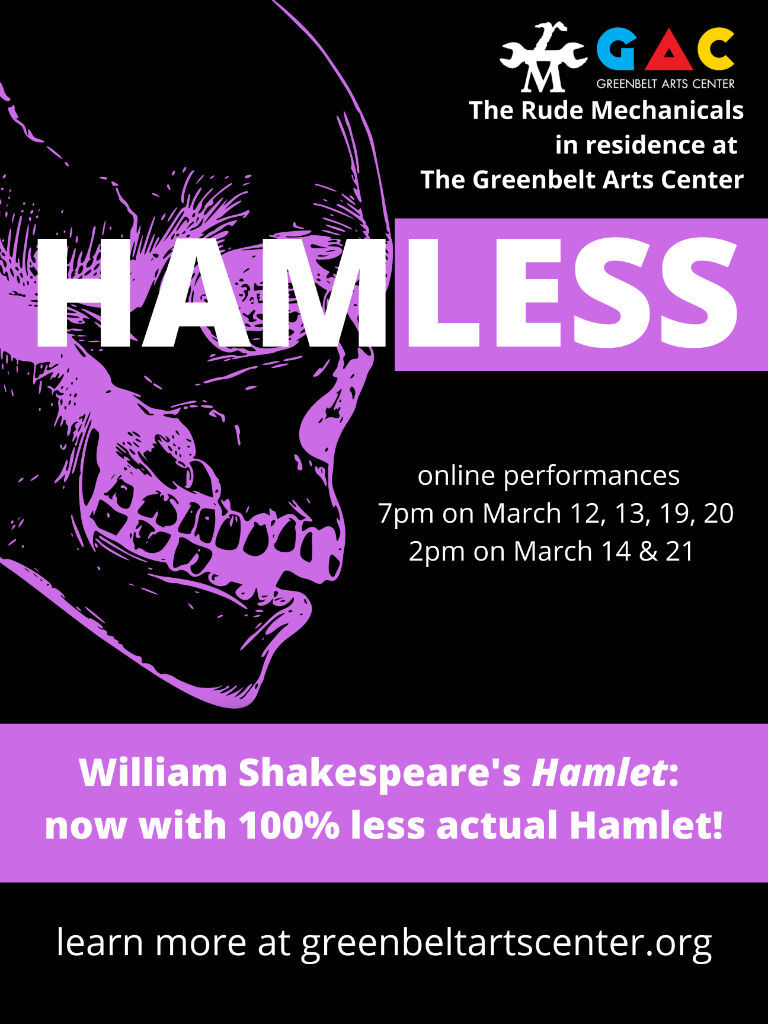 by
William Shakespeare
Adapted and Directed by Erin Nealer
Live Online Fridays, Saturdays & Sundays, March 12-21, 2021.
Showtimes are
7 pm on March 12, 13, 19, 20;  2 pm on March 14 & 21
Talkback following the performance on March 21
Suggested donation: $10.
Click here and select "Support Online Shows"

"Hamless" is an adaptation of Shakespeare's "Hamlet," edited to remove the title character entirely.
While Hamlet never appears onscreen, his presence is felt in every tense moment as his family and friends struggle to keep the peace within the Danish court, avoid a war with Norway, and quell a rebellion, all while tiptoeing around young Hamlet's increasingly unstable moods.
In this Zoom adaptation, King Claudius and Queen Gertrude, the Danish courtiers, and the Norwegian invaders all speak their minds about the Prince – and each other.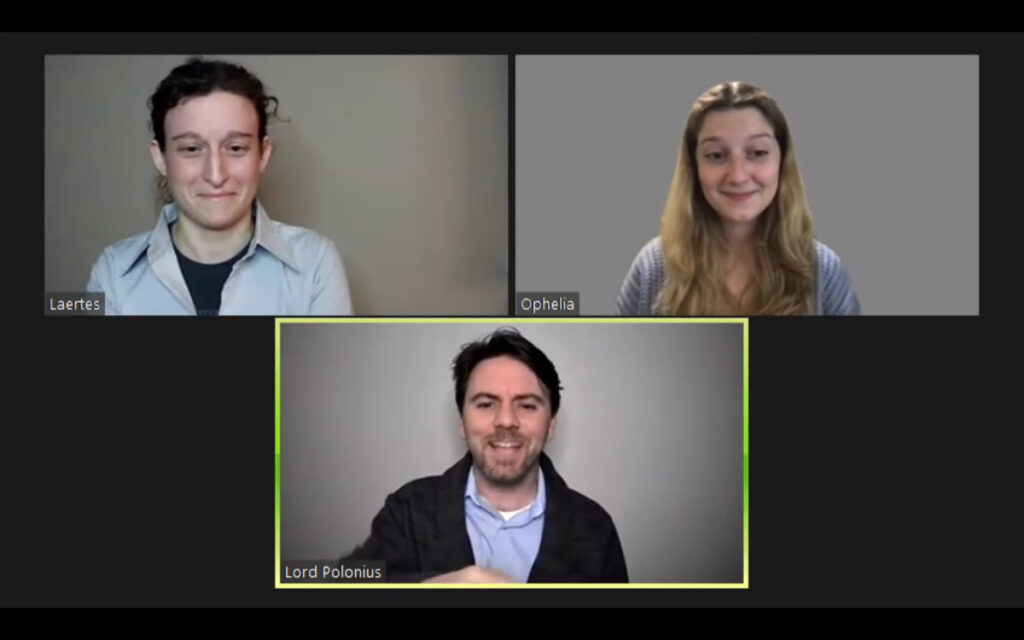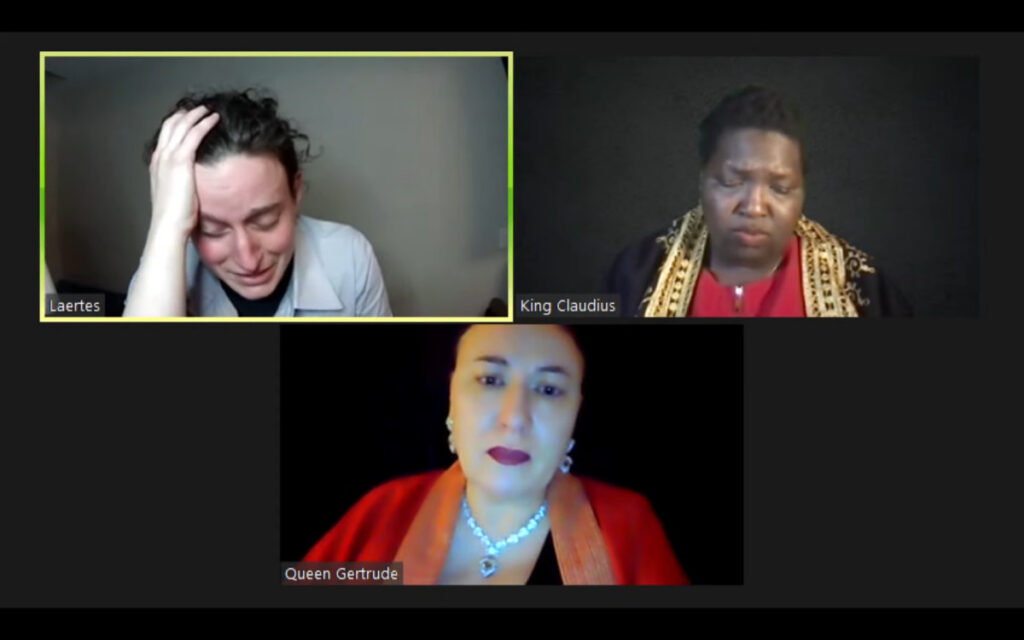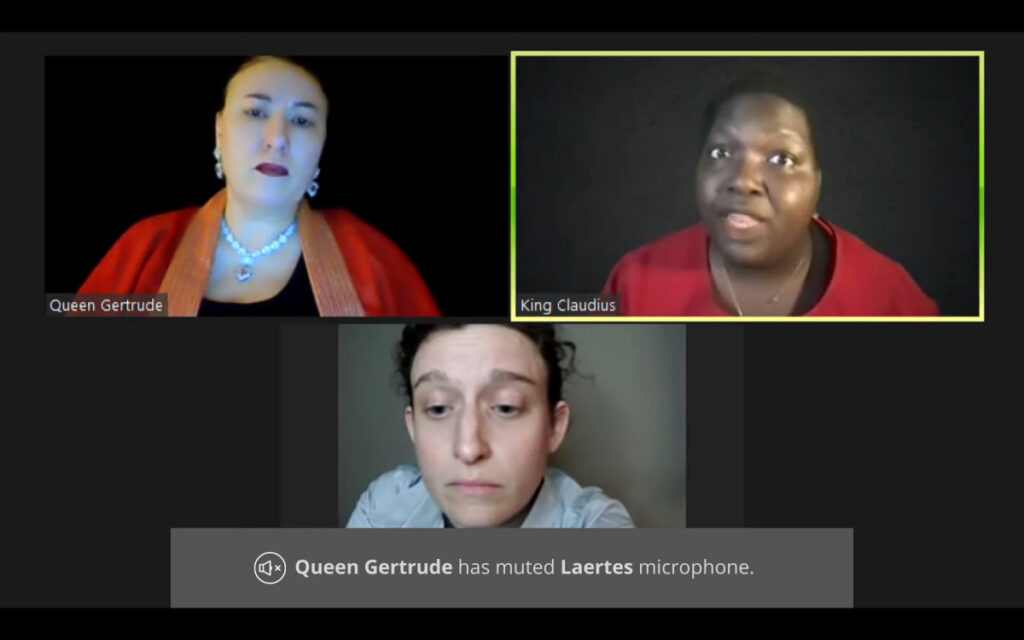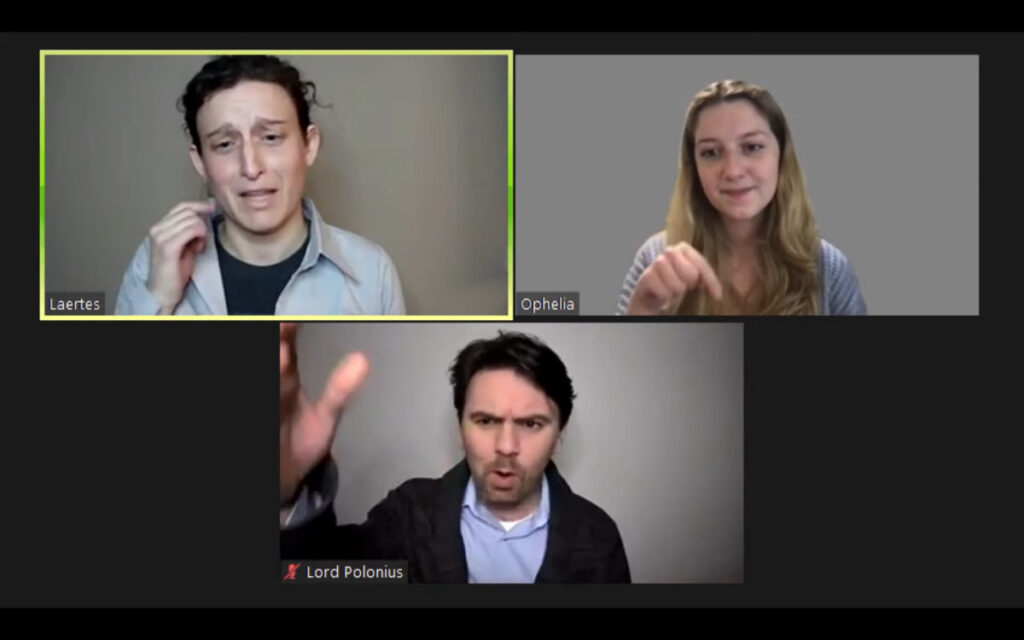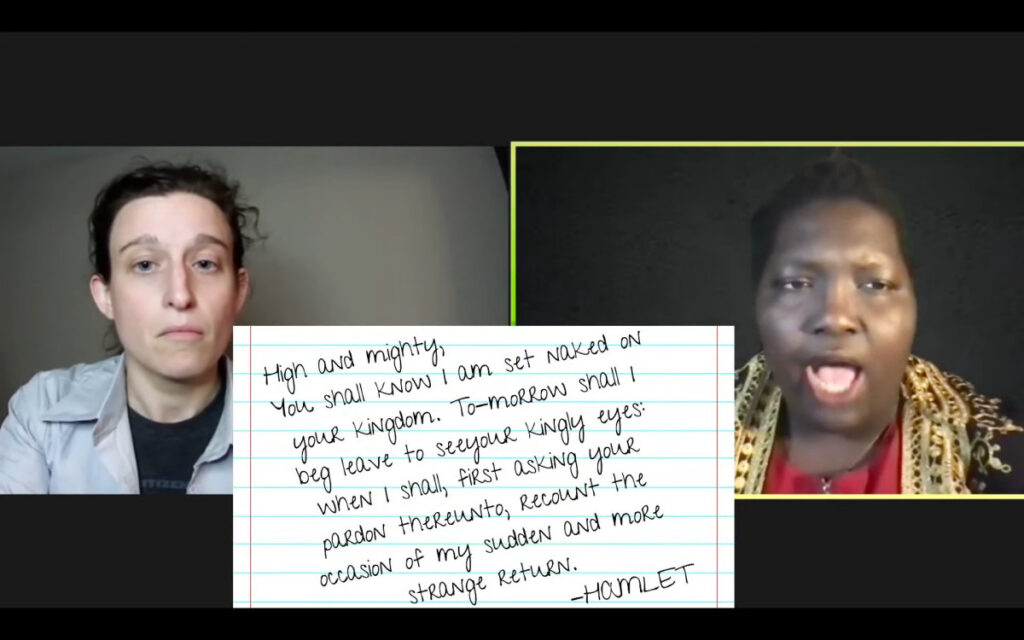 FROM Director Erin Nealer:
"This past year has been so full of disconnection, depression, and distrust — I couldn't bring myself to add to our collective malaise by introducing audiences to the moody, volatile Prince Hamlet. The character leads the audience – and the rest of the Danish court – by the hand to his bleak point of view. This caused me to question: What would happen to the story if I cut out Hamlet's presence entirely? What would remain?
To my delight, a whole new play emerged from this exercise – one bursting with political intrigue, gossip, and poetry that's often cut in a more traditional version of Hamlet. Without Hamlet's constant editorializing, the remaining characters can speak for themselves. The cast worked to peel back layers of preconceptions around these famous roles, and we spent rehearsals focused on their own actions and words instead of experiencing the show through Hamlet's jaded, dispassionate lens.
If this is your first or hundredth introduction to Shakespeare's work, I hope the audience can use "Hamless" as an opportunity to meet these characters afresh and find some new connections in a familiar story."