The Rude Mechanicals
in residence at the Greenbelt Arts Center present: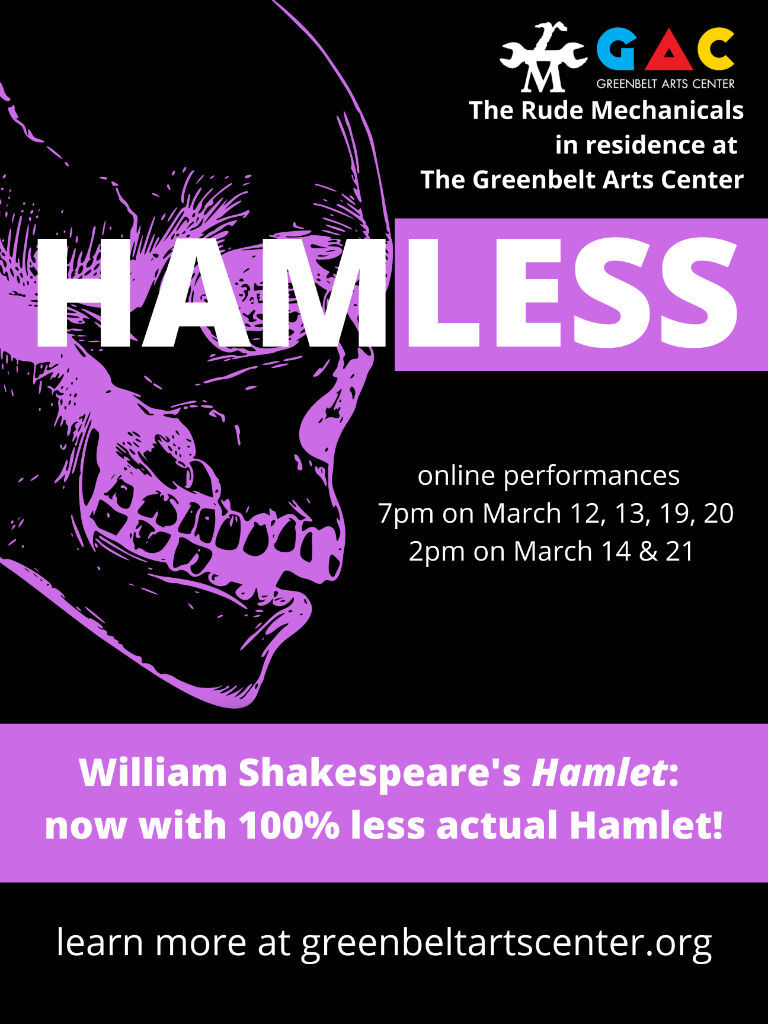 by
William Shakespeare
Adapted and Directed by Erin Nealer
Live Online Fridays, Saturdays & Sundays, March 12-21, 2021.
Showtimes are
7 pm on March 12, 13, 19, 20;  2 pm on March 14 & 21
Suggested donation: $10.
Click here and select "Support Online Shows"

"
"Hamless" is a Zoom adaptation of Shakespeare's most famous play that tells the story behind "Hamlet" – focusing on the personal and political drama – without ever introducing the audience to Prince Hamlet himself.
.