The Rude Mechanicals
in residence at the Greenbelt Arts Center present: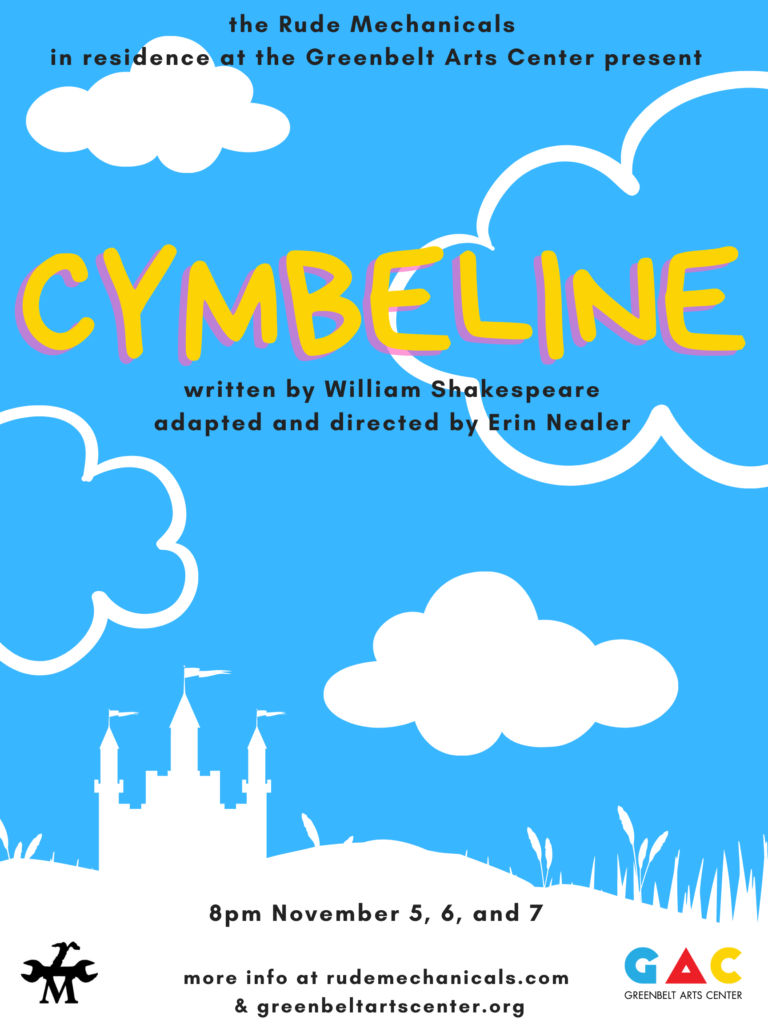 by

William Shakespeare

adapted & directed by 

Erin Nealer

Performances Live in Person
Friday, Saturday and Sunday, November 5-7, 2021 at 8pm each night.
(Note that the final performance will be Sunday at 8pm; there is no matinee.)
Tickets: $24 General Admission; $22 Senior/Military;   $12 Child/Student.
Tickets will only be available on-line here and must be purchased in advance. Tickets will NOT be sold at the door.
Cymbeline is the only Shakespeare play the Rude Mechanicals have never performed – and it's a perfect way to welcome back live theater!
Join us for a sweeping fairytale complete with knights, long-lost princes, brainwashed kings, and murder. Through it all, the clever Princess Imogen and her devoted husband Posthumus fight for true love, justice, and truth.
We've taken a page from The Princess Bride to capture the magic of Shakespeare's text and included a narrator pair – a father and son – reading the story of King Cymbeline and his court.
Cymbeline is one of Shakespeare's final plays, and it will remind Shakespeare-savvy audience members of classic moments from his greatest hits, and the larger-than-life characters will draw in new Shakespeare fans, as well.