The Rude Mechanicals
in residence at the Greenbelt Arts Center present: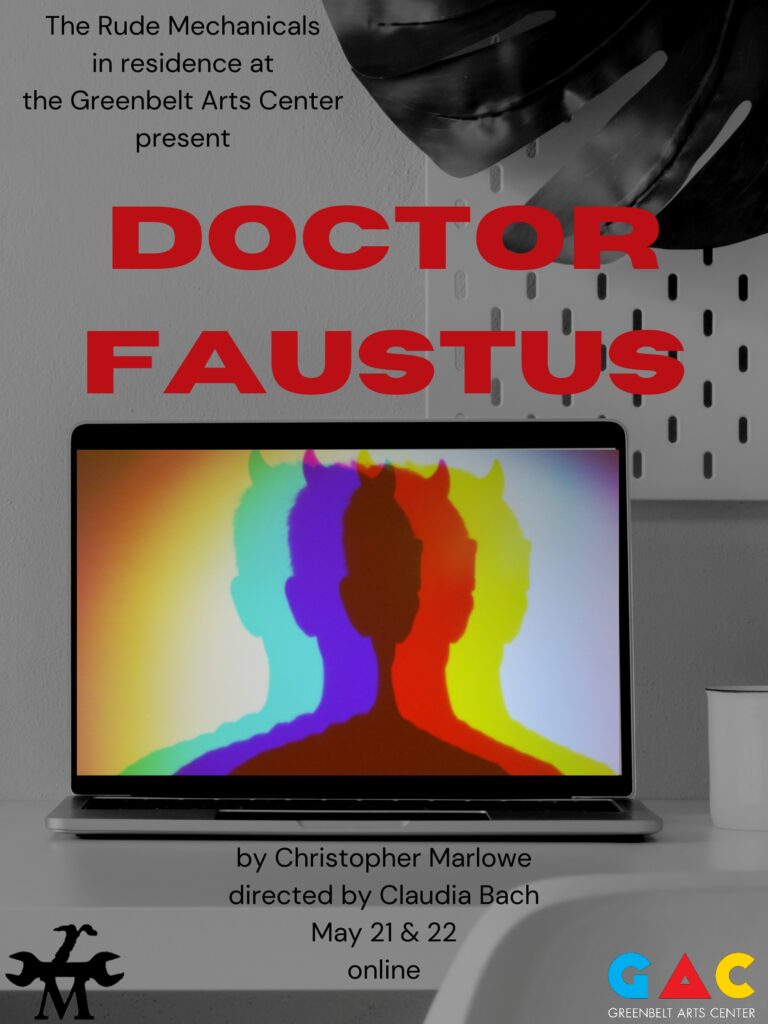 by 
Christopher Marlowe
directed by 
Claudia Bach
Performances  :  live via Zoom Friday, May 21 and Saturday, May 22
All performances are free. We are asking a suggested donation of $10 to help support our continuing efforts to provide theater to Greenbelt and the larger community; please click on Donate and select "Support Online Shows."
Set in a modern, internet-forum world, Faustus connects with some dangerous minds online and is dragged into a world of conspiracy, magic, and evil. After making a deal with a servant of Hell to unlock the truth and powers of the world, Faustus gets more than he bargained for when his payment comes due. On a backdrop of reddit, Qanon, and internet indoctrination, this production explores what it means to access the truth and to confront reality, whatever it may be.